This event is in the past
Multiple dates through May 27
This is an in-person event
$20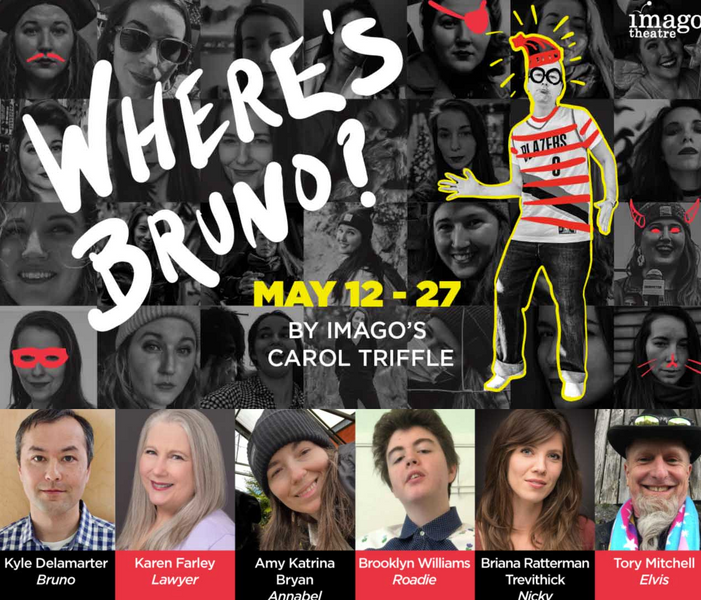 The following description was submitted by the event organizer.
With her new paranormal musical
Where's Bruno?,
Imago's genre-breaking resident playwright Carol Triffle once again defies the rules. In this comical tale of two slackers/rockers way past their glory days, a song can emerge for any reason - a beer from the fridge or a regularly missed appointment. The drama, however, comes from ghosts of the past, namely, a dead guitarist and the late Elvis Presley. Unfortunately for them (but fortunately for us), it will take more than the King of Rock to get these two lost souls back on track and on the concert stage.