White Bird Dance Series/WE ARE ONE Festival: Ronald K. Brown/EVIDENCE
Multiple dates through May 3, 7:30 pm
This is an in-person event
$32 - $75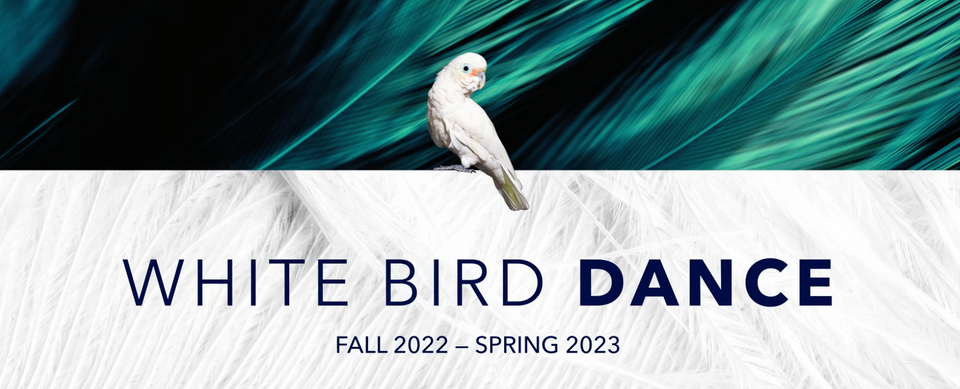 The following description is from the event organizer.
A.I.M by Kyle Abraham will perform on March 2-4, 2023, 7:30pm (Thursday-Saturday) at the Newmark Theatre in downtown Portland. Led by award-winning choreographer Kyle Abraham, the mission of A.I.M is to create a body of dance-based work that is galvanized by Black culture and history. They will perform the Company's new evening-length work, An Untitled Love, co-commissioned by White Bird. Drawing from the catalogue of Grammy Award-winning R&B legend D'Angelo, this creative exaltation pays homage to the complexities of self love and Black love, while serving as a thumping mixtape celebrating our culture, family and community.
Closing the WE ARE ONE Festival is Ballet Hispánico on Wednesday, March 15, 2023, 7:30pm at the Arlene Schnitzer Concert Hall. Since 1970, Ballet Hispánico has explored Latino cultures through innovative dance by today's outstanding choreographers from Spain and Latin America. Ballet Hispánico returns to White Bird with Doña Perón, a full-evening work by Colombian-Belgian choreographer Annabelle Lopez Ochoa, who will pay tribute to Eva Perón, better known as Evita, and First Lady of Argentina from 1946-1952.
Paul Taylor Dance Company, the first dance company to launch White Bird in October 1997, will continue the White Bird Dance Series on March 30 - April 1, 2023, 7:30pm (Thursday-Saturday) at the Newmark Theatre. Now under the vibrant artistic leadership of Michael Novak, the Paul Taylor Dance Company has been an American treasure for over 65 years. The program will include classic Taylor works that can be lyrical, humorous, deeply emotional, and breathtaking in the master choreographer's deep understanding of human nature, with all its complexities.
Wrapping up the 25th Anniversary Season and the White Bird Dance Series is the return of MOMIX, on Wednesday, May 3, 2023, 7:30pm at the Arlene Schnitzer Concert Hall. Audiences of all ages are invited to experience Alice, created by MOMIX Founder/Artistic Director Moses Pendleton. This is a phantasmagoric work that is magical, mysterious, and just plain fun.