Wing K. Leong 60 Years: Paintings and Calligraphy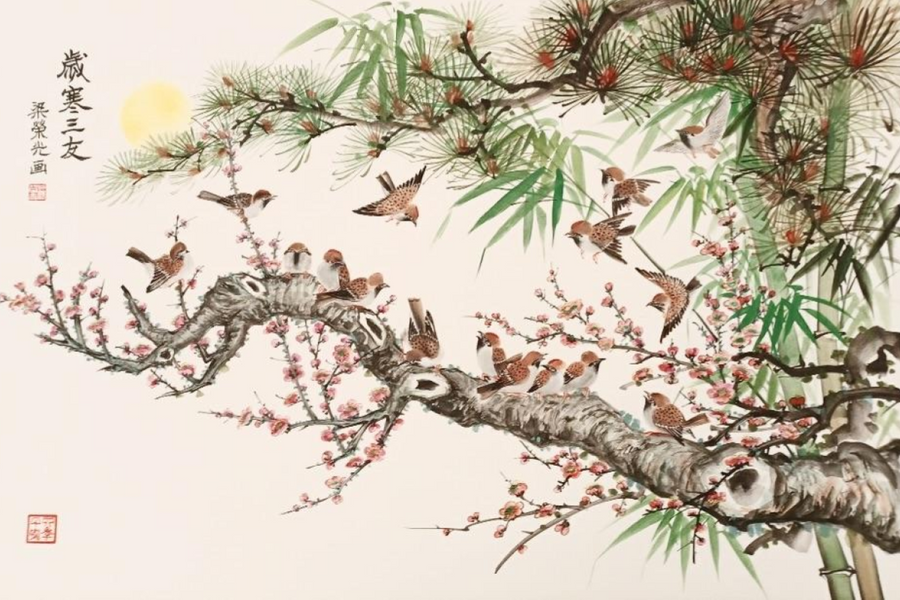 The following description is from the event organizer.
Portland Chinatown Museum is honored to present Wing K. Leong, Master of Chinese Brush Painting and Calligraphy. Born in 1934, Leong was formally trained in the traditional art form at the New Asia College, the Chinese University of Hong Kong. He graduated in 1961, and in the following year would be in a new country with new opportunities.
Wing K. Leong with his family immigrated to the United States in 1962. They arrived in Portland, Oregon where his father, Yin K. Leong, lived and worked as an immigrant until his life changed.
U.S. and China relations altered during World War II. As allies, the Magnuson Act of 1943, address the lives of Chinese immigrants living in American. Chinese immigrants were previously affected by Exclusion Laws since 1882. Now, they were able to become citizens. Yin was now able to reunite his family. But under the strict national quota system that reunion was delayed by almost twenty years.
Resettled in Portland, Wing K. Leong, his wife and three children, acclimated while he learned English, worked multiple jobs, and attended the Museum Art School. But within five years, he and his wife Yet Sim became the new owners of the Chinese Art Studio in downtown Portland.
The Chinese Art Studio gave Wing the opportunity to share his skills as an artist. Today, we celebrate his 60 year career as an admired and respected teacher and colleague of Chinese Calligraphy and Brush Painting.
Opening reception 2/10 3-6 pm