Wordlights Poetry Showcase and Curated Mic
Multiple dates through Nov, 11 2023, 7 - 9 pm
CoHo Theater
Northwest Portland (Portland)
This is an in-person event
Pay-what-you-can
18+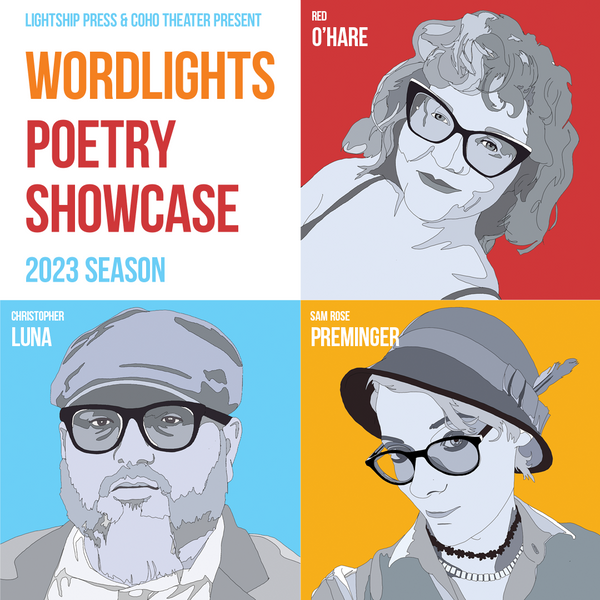 "
Wordlights Poetry Showcase & Curated Mic
Organized By Igor Brezhnev
January 24, 2023 From 7-9 PM

"Support Living Artists 'Cause the Dead Ones Don't Need It"

Lightship Press and CoHo Productions have teamed up this year to present you with a quarterly poetry showcase and a curated mic. In each two-hour show we bring you three established poet features and eight poets on our curated mic. The showcase is hosted by the co-founder of Lightship Press and longtime host of Wordligths poetry series Igor Bjorn Brezhnev. Join us and delve into some of the best poetry in Portland and stay tuned for touring poets.
" (Promo Copy)