Y.N.G Entertainment & Cursed Oath Records Presents: Evil Dead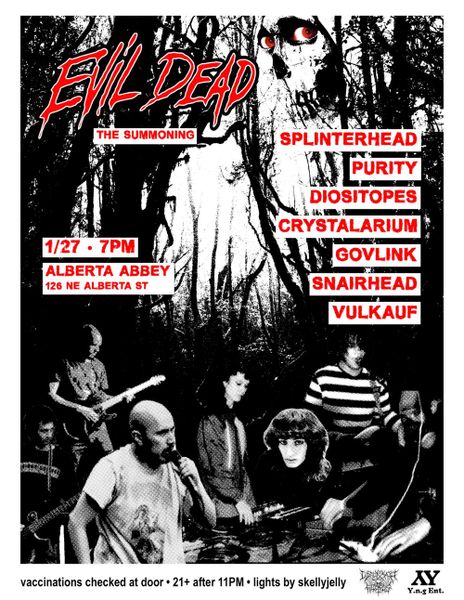 "
Splinterhead
Purity
Diositopes
Crystalarium
Govlink
Vulkauf
Snairhead
The Evil Dead is a 1981 American supernatural horror film that matches the horror aesthetic that most metal bands try to portray through music . Therefore this show case will have a special feel that most metal bands dream of!!!!
" (Promo Copy)
All ages until 11 pm.