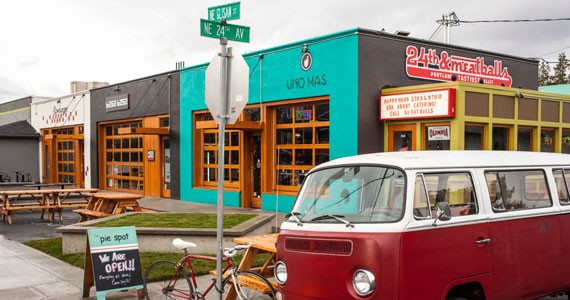 Tabla Mediterranean Bistro, mothership of this mix 'n' match meatball outpost, loaned generous amounts of skill and finesse to the menu here. Heroes, panini, and pasta are elevated about as high as a casual kitchen can take them.
WHAT TO GET
The piccante meatball hero ($8.50) with tomato basil sauce and buttery, melted mozzarella is one of the best sandwiches in the city. It's perfect in terms of flavor, texture, size, value, quality of ingredients, and ease of eating.
The meatballs are also excellent on spaghetti or rigatoni ($8) with the spicy pork sauce or the surprisingly light house-made hazelnut arugula pesto.
-CHRIS ONSTAD
Upcoming Events
at 24th & Meatballs
We didn't find any upcoming events at this location.
---