Multiple dates through December 7, various times
This is an in-person event
Free
All Ages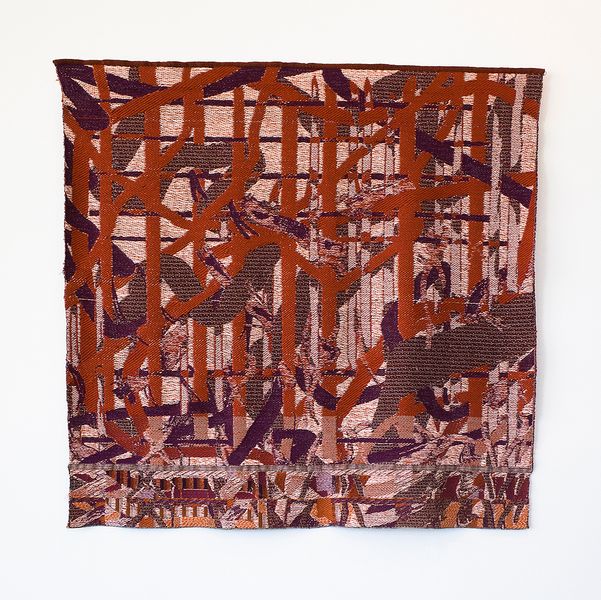 The following description comes from the event organizer.
November 2 - December 7, 2023Opening: Thursday, November 2, 6:00 — 8:00pmWorkshop: Thursday, November 9, 11:00amClosing: Thursday, December 7, 6:00 — 8:00pm
The history of textile production stretches back to the earliest stages of human social and cultural development. Woven fabrics have long been used to provide valuable visual cues and celebrate specific cultural groups because of their pragmatic, tactile, and expressive nature.
Glimmering Code considers the relationship between traditional textile making and the boundless potential of computer-aided production, where manual labor and machine language overlap. Through deliberate use of inherited patterns and vocabularies–as well as calculated fiber selections–Wood tells stories of hands at work and showcases tapestries that celebrate our shared past and collective future. Her abstract images of lit flames, arching vistas, and portals reveal intricate personal connections and a longstanding collaboration with code-driven machines. The intrinsic warmth of cloth contributes to a sense of familiarity and optimism.
Wood considers public engagement a vital part of her practice. She will provide a free, participatory weaving demonstration on Thursday, November 9th at 11:00 am.