An Evening with Patti Smith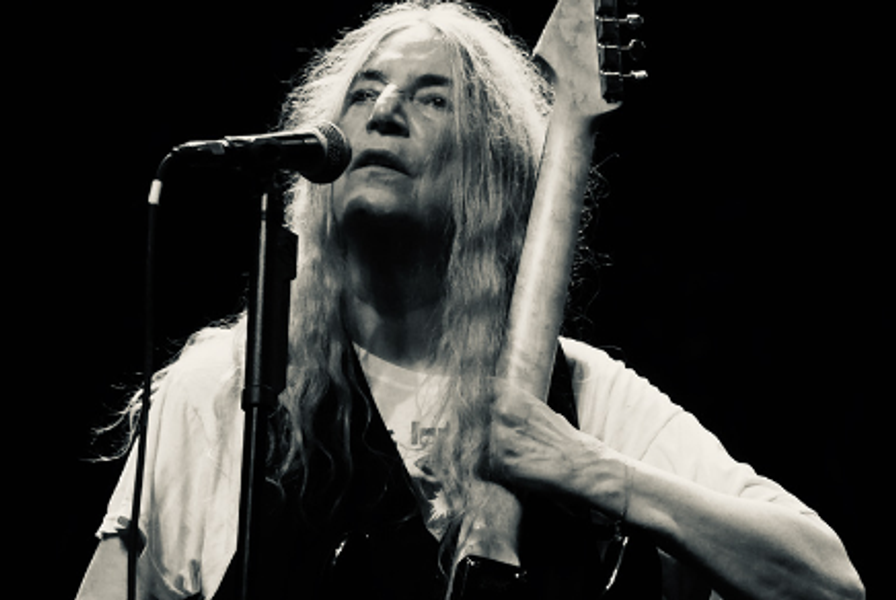 The following description is from the event organizer.
Punk rock's poet laureate Patti Smith ranks among the most ambitious, unconventional, and challenging rock & rollers of all time. When she emerged in the '70s, Smith's music was hailed as the most exciting fusion of rock and poetry since Bob Dylan's heyday. With her androgynous, visual presentation echoing her unabashedly intellectual and uncompromising songwriting, Smith followed her muse wherever it took her, from structured rock songs to free-form experimentalism. Her most avant-garde outings, such as 1975's Horses and the following year's Radio Ethiopia, borrowed improvisation and interplay from free jazz, but remained firmly rooted in primal three-chord rock & roll. A regular at CBGB's during New York punk's early days, the artiness and the raw musicianship of her work had a major impact on the movement among contemporaries and followers alike. As boundary-pushing as her music could be, Smith nevertheless scored a hit in the Bruce Springsteen collaboration "Because the Night" from 1978's Easter, which, like 1979's Wave, offered a slightly more polished version of her sound. When she returned to music following a lengthy hiatus and the death of her husband, Fred "Sonic" Smith, her work was sometimes subtler and more meditative, as on 1996's Gone Again, but rock was still a fiery, vital part of albums like 2000's Grammy-nominated Gung Ho and 2012's Banga. Her other projects in the 2010s and 2020s, such as her National Book Award-winning memoir Just Kids and her work with Soundwalk Collective on albums like 2020's Peradam, proved her expression was as boundless as ever.
Smith was born in Chicago on December 30, 1946. Her parents moved to Philadelphia when she was three, and then to the nearby, less urban town of Woodbury, New Jersey, when she was nine. Something of an outcast in high school, she found salvation in the poetry of Arthur Rimbaud, the writings of the Beat poets, and the music of soul and rock artists like James Brown, the Rolling Stones, the Doors, and especially Bob Dylan. She attended Glassboro State Teachers College, but dropped out due to an unplanned pregnancy. She gave the baby up for adoption and took a job on a factory assembly line, thus saving enough money to move to New York City in 1967. She worked in a bookstore and met art student/future photographer Robert Mapplethorpe, who became her lover despite living most of his adult life as a gay man. In 1969, Smith went to Paris with her sister, busking on the streets as a performance artist. Upon her return, she moved into the Chelsea Hotel with Mapplethorpe for a brief period, then became involved with underground theater.