Andy Iwancio, Derek Sheen, and Phil Burton
This event is in the past
This is an in-person event
$17
21+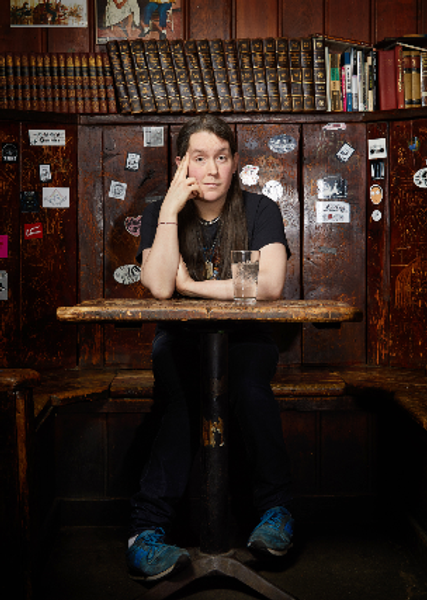 Trans comedian and
Dave Chappelle repellent
Andy Iwancio will bring her "
witty, sardonic, and slightly
profane style" (aka our style) to the stage, slinging jokes about marriage, living with a disability, and boobs. This performance comes on the heels of Iwancio's debut EP release, Hard Trans, which peaked at #2 on the iTunes comedy chart; we agree with Iwancio on most things, so we're stoked to hear more of her relatable wisecracks at this performance. She'll share the stage with "cuddly mess of insecurities" Derek Sheen and Phil Burton, who takes on race and representation topics in his comedy.
by Lindsay Costello