Atlas Obscura Presents: Janaka Stucky, Dylan Desmond, and Evelyn Francis
Thu, May 11, 8 - 10:30 pm
$20 - $175
All Ages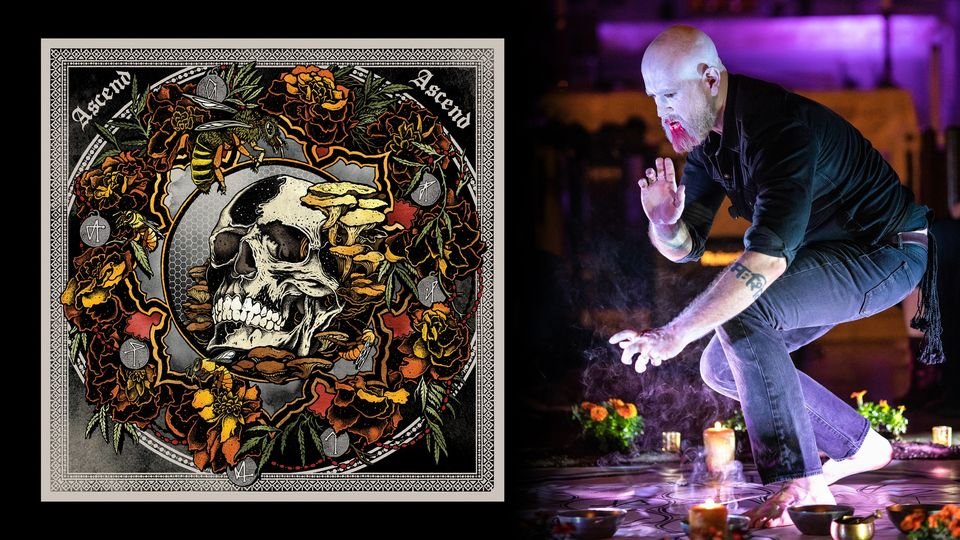 The following description was submitted by the event organizer.
Join mystic poet and performer Janaka Stucky at the Fremont Abbey for an immersive, multidisciplinary performance of his book ASCEND ASCEND featuring live musical accompaniment from Dylan Desmond of Bell Witch.
In 2017, Janaka Stucky wrote ASCEND ASCEND over the course of twenty days, coming in and out of trance states while secluded in the tower of a 100-year-old church. Rooted in the Jewish mystical tradition of Hekhalot literature, this book-length poem makes us both passenger and witness as we participate in the ecstatic destruction of the self through its union with the divine.
In celebration of Neurot Records' release of a new vinyl double LP of Janaka reciting ASCEND ASCEND during a 2019 performance at Seattle's All Saints Church with legendary local cellist Lori Goldston (Nirvana, Cat Power, Earth), Janaka will be returning to Seattle to perform the piece in full for the first time since the recording was captured. This very special ritualistic performance will be the first stop on a curated 4-city tour produced by Atlas Obscura.
Opening set featuring Evelyn Frances, who is a musician and songwriter from upstate New York with a musical history that weaves from Boston to Brooklyn; Ithaca to Ireland. Trained as a classical flutist and pianist, with a Jazz singer as a mother and an author as a father, it was no wonder she fell into songwriting at a young age. She attended Berklee College of Music where she studied songwriting and flute performance and met her current band mates, Tristan Allen and Ricky Petraglia.