ATLiens: Space Cathedral Tour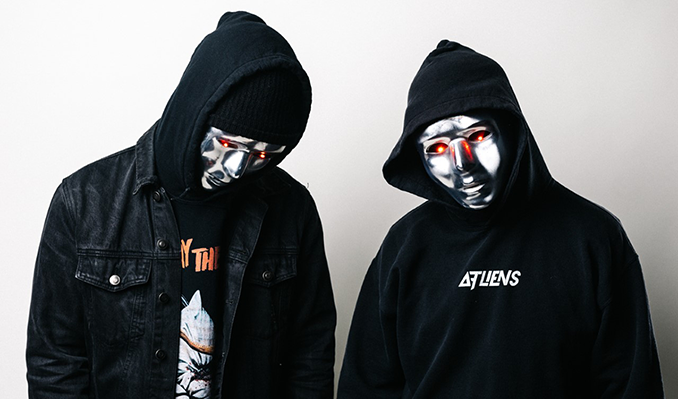 "
Hailing from Atlanta, Georgia, ATLiens made their debut in Dance music with their hit single "Chief" that garnered the attention of many after Skrillex debuted the record at Boiler Room and was supported by the likes of RL Grime, Diplo, and Jack U. ATLiens are most identifiable by their extraterrestrial existence and masked aura - a signature to their fans is their chrome faces and red illuminated eyes casting an eerie presence globally.
In recent years, ATLiens have toured globally across North America, Australia, and Asia with their unearthly 'Abduction Tour', 'Space Cult Tour', and 'Ghost Planet Tour', and many more... In 2017 , ATLiens kicked off the year with their massive Bassnectar collaboration titled "Interlock" that was released on Skrillex's very own record label - OWSLA. This was then followed by their singles "Alchemy" and their notable large remix packs by the likes of TYNAN, Jameston Thieves, and MineSweepa.
2018 saw ATLiens release their massive "Invasion" EP featuring records like 'Malfunction', 'Witch Doctor', and 'Interstellar' that lead to substantial coverage on SiriusXM/Diplo Revolution. The EP was followed by a 16 track remix pack from the likes of X&G, Francis Derelle, Lil Texas, and many more.
" (Promo Copy)
Fri, Nov 11, 2022 9:00 AM