Before & After: A Solo Exhibition of Works by Sarah More
This event is in the past
Every day, through March 31
This is an in-person event
Free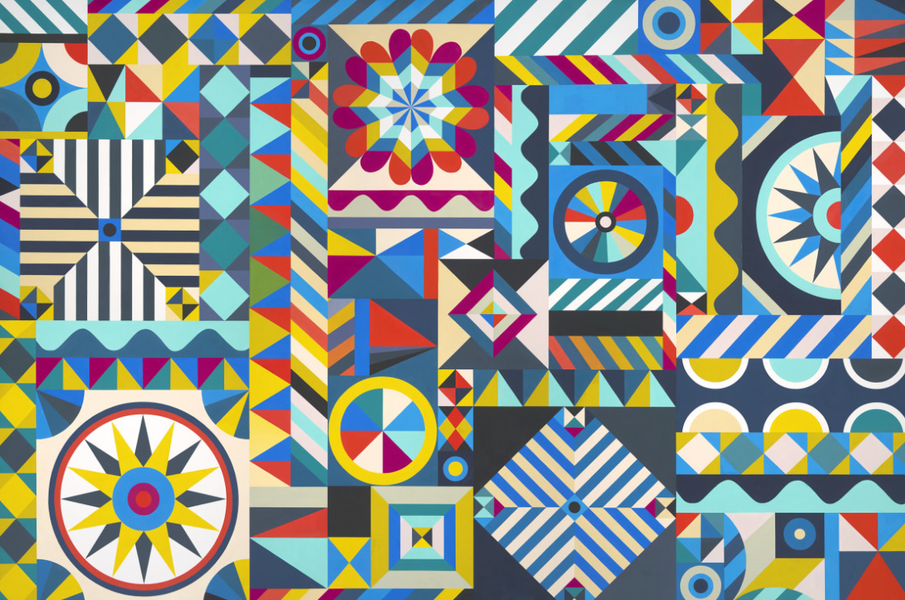 The following description comes from the event organizer.
2022 brought about great personal change for Artist Sarah More. The artist's natural tendency toward reflection - turning over events, puzzling the metaphors of cause and effect, pinpointing intersections of time and space - have moved her process to an almost alchemical abstraction of patterns, symbols and colors. Each work in the exhibition marks a time of change experienced by the artist. Though the works are extremely complex and laborious to create, they represent just a split second in time, while leaving a lasting puzzle of color and shape for the eye. Growing up, More was surrounded by her mother's handmade quilts and her father's massive collection of rocks and minerals. She sites these items as the seeds of her creative practice - a practice further informed by the works of Geometric Abstractionists and Bauhaus Designers - Sonia Delaunay (originally named Sarah as well), Anni Albers, and Gunta Stölzl.
By appointment only.