Bellevue Downtown Ice Rink Presented by Symetra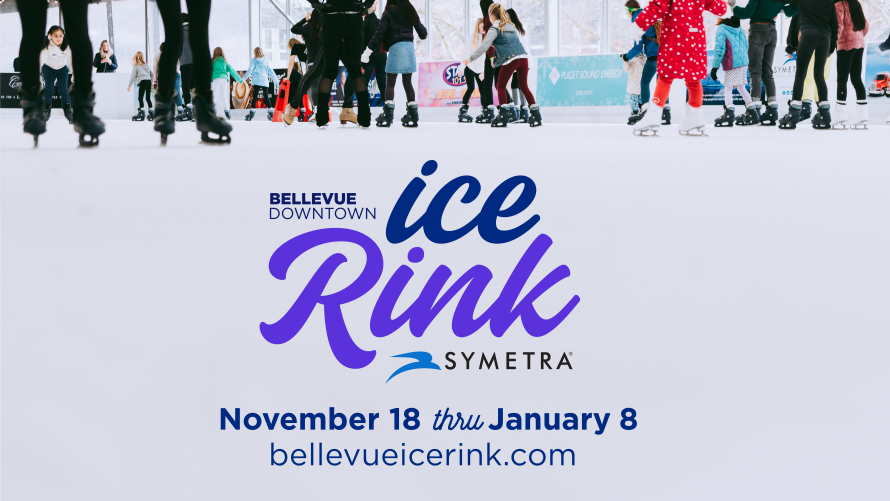 "The Bellevue Downtown Ice Rink returns for its 25th year to the picturesque Bellevue Downtown Park from November 18 through January 8, 2023! Known as the Eastside's largest open-air seasonal ice-skating experience, the ice rink is open daily, including holidays, and features 9,000 square feet of ice, a spacious viewing area, concessions, free parking and more. From free skate lessons to special events, this holiday tradition is perfect for friendly get-togethers, celebratory outings, or family gatherings.
Plan your visit and purchase online tickets starting in early November. Walk-up tickets are limited, so visitors are strongly encouraged to purchase in advance at
www.bellevueicerink.com
" (Promo Copy)
*Season passes are available for purchase.
10201 NE Fourth St Bellevue, WA 98004