Brandy Clark with SistaStrings
This event is in the past
This is an in-person event
$25 - $40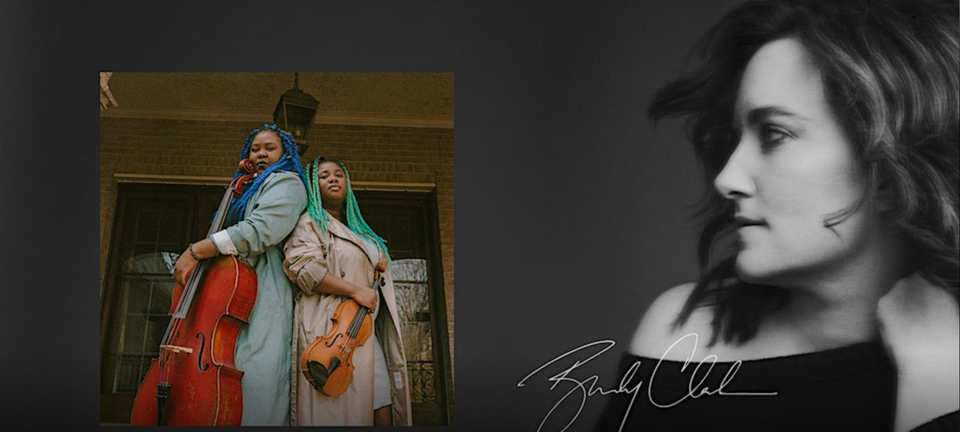 The following description comes from the event organizer.
"11x Grammy-nominated singer, songwriter and musician Brandy Clark's new song, "Northwest," is out now. Listen/share HERE.
Of the song, Clark shares, "Being born and raised in western Washington, it was all I knew until I moved to Nashville in my early 20s. It was so right in front of me that I didn't even see or feel just how awesome it all was. The first time I came home for a visit, I realized just how tall the trees were and how majestic the mountains in my childhood backyard would always be. This song is an homage to that beautiful place and time I grew up in."
"Northwest" is the third song unveiled from Clark's highly-anticipated new self-titled album, which was produced by 9x Grammy-winner Brandi Carlile and was released May 19, 2023 on Warner Records.
Clark is one of her generation's most respected songwriters and musicians. In addition to writing songs like "A Beautiful Noise," the GRAMMY-nominated duet performed by Brandi Carlile and Alicia Keys, and Kacey Musgraves' "Follow Your Arrow," Clark has released three acclaimed albums of her own including 2020's Your Life is A Record. The album landed on best-of-the-year lists at Rolling Stone, Entertainment Weekly, Variety and more and led NPR Music to call her, "a storyteller of the highest caliber," The New Yorker to declare, "No one is writing better country songs than Brandy Clark is" and Slate to proclaim, "one of the greatest living short-story-song writers in country (which really means in any genre)."
-Artist Bio
Milwaukee bred sisters, Monique and Chauntee Ross, spent their entire music education not quite fitting any particular mold. Raised by two ministers, enrolled in conservatory at young ages, Monique and Chauntee embraced what made them different. Their art is meant to reflect their varying musical interests in a way that draws the listener in. Music becomes a journey and SistaStrings invites you to find your path.
Collaboration has been at the forefront of SistaStrings' art. The sisters grew up playing their instruments in the church which is where their love of harmonies and improvisation was cultivated. Their entire childhood was immersed in music and making music with their peers in many different settings. It wasn't until 2014 when both Monique and Chauntee moved back to their hometown, Milwaukee, WI when they began this project. They began exploring their sound as SistaStrings and collaborating with a variety of Milwaukee artists and found a strong creative community. In 2019 they released their first EP, LIFT and began touring.
-Artist Bio