Bushwick Book Club: E.B. White's "Charlotte's Web"
Saturday, September 23, 7:30 pm
This is an in-person event
$15 - $20
All Ages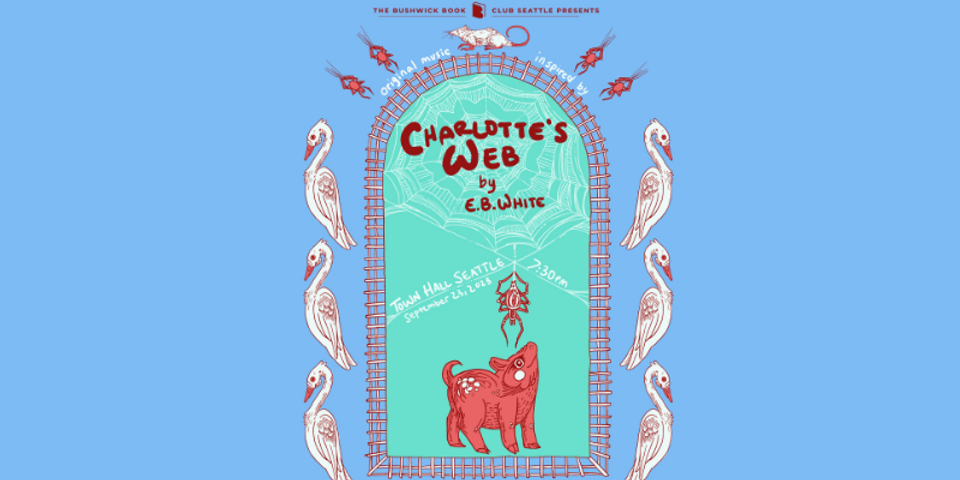 The Bushwick Book Club isn't some stuffy after-school program—they're a collective of badass local musicians who also happen to be avid readers. For the opening night of their 2023-24 season, the ensemble will perform original songs inspired by E.B. White's whimsical barnyard tear-jerker Charlotte's Web. TW: prepare yourself to bid farewell to one of the novel's beloved characters.
by Audrey Vann