Cottage Corpse, Frankie Beach, Sabrina Pirzada
This event is in the past
This is an in-person event
$15
21+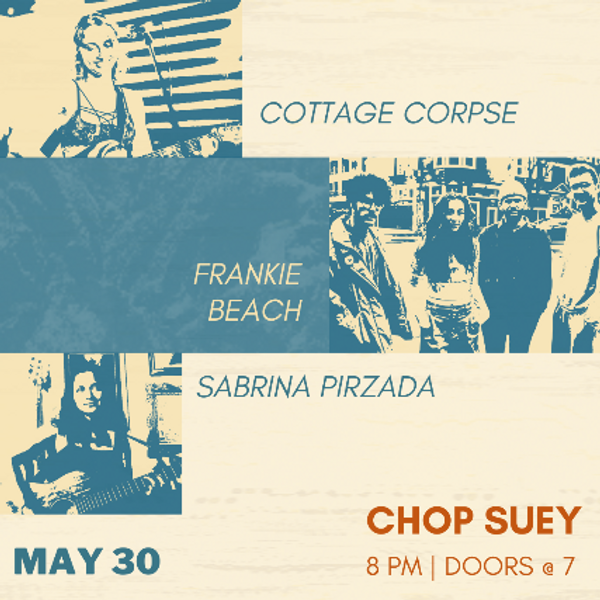 The following description comes from the event organizer.
Cottage Corpse formed in the only way that a gaggle of queer twenty-somethings amidst a pandemic could—via dating apps. They produce indie pop centered around longing, heartbreak and impulsive coping mechanisms.
Frankie Beach is an indie folk band formed in Seattle. Moody and hypnotic, their songs take inspiration from the depths of memory and nostalgia, featuring soft dreamy vocals and a delicate fingerpicking guitar style. Members are Frankie (vocalist, guitar), Jonah (lead guitar), Mike (drummer), and Fede (bassist).
Sabrina Pirzada is a Seattle born singer/songwriter and folk musician who's music paints a vivid stories of a grappling with love, loss and transition- or as she puts it "sad fairy music." Sabrina plays with a drummer and guitarist, her sound is inspired by Big Thief and Joni Mitchell.