Deadly Friend with Baron Von Terror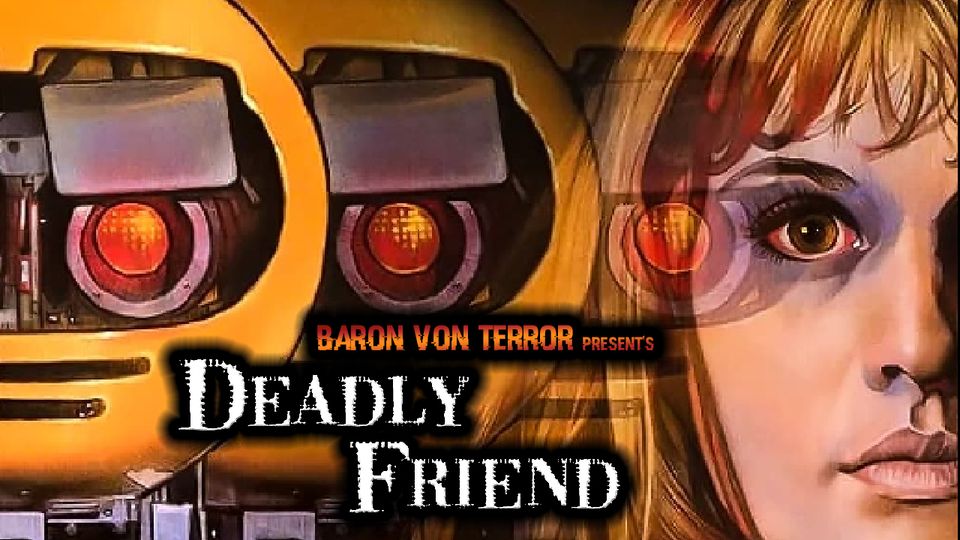 The following description was submitted by the event organizer.
Wes Craven directs this film that warns us not to use robotic technology to create blonde friends. And did we listen? It's a true 80s horror gem with one of the Baron's favorite kills of the decade.
When a young tech genius falls for the girl next door, and she in turn falls into a brain-dead coma, what is a fella to do but use a special robotic computer chip to revive her? While this sounds like a classic rom-com setup, it turns out things go wrong...who knew?
Thankfully, Baron Von Terror is on hand to make sure you feel the love and the terror as we unpack Deadly Friend!