Designing and Knitting Selbu Mittens
This event is in the past
Saturday, October 28, 10 am–5 pm
This is an in-person event
$150 - $165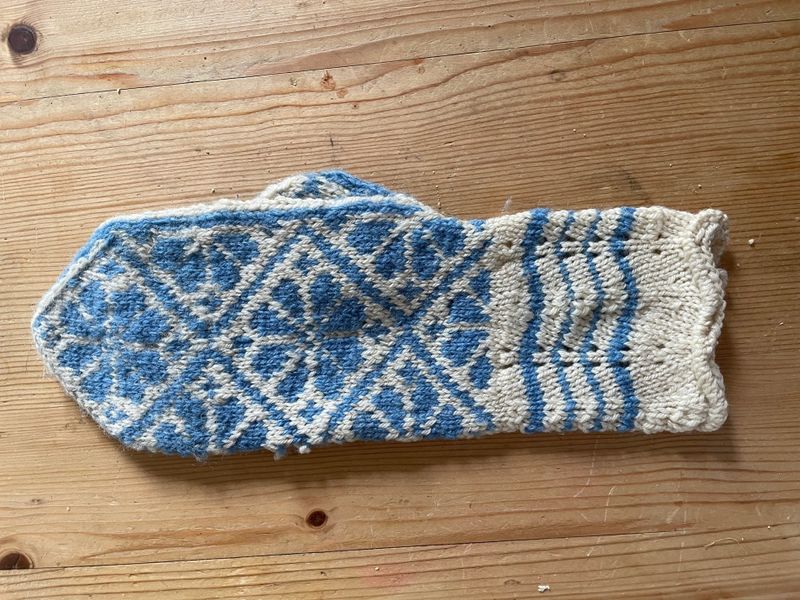 The following description comes from the event organizer.
In 1857, a girl named Marit Gulsethbrua Emstad made three pairs of mittens featuring a centuries-old eight-pointed star in bold black and white. The motifs she used were inspired by Norwegian folk art from wood carving, rosemaling, weaving, and even single-color knitting, with the motifs made in relief with knit and purl stitches. These beautiful traditional motifs are packed with Pagan and Christian symbolism. Marit showed off her mittens knit with a black and white Selburose at church and the next week, her friends brought their own. Before long, the whole town was knitting their own Selburose mittens, and a cottage industry was born. Marit was a trendsetter!
This class will focus on designing and knitting a personalized Selbu mitten. Students will learn about the elements of traditional Selbu mittens and delve into the meaning behind each motif. Kristin's new Selbu Name Day e-book has beautiful and symbolic Selbu motifs that knitters can choose to mix and match to design and knit a mitten that tells their own unique story. Knitters may choose to design their piece based on one from Kristin's book, a family mitten, or even a mitten that represents the immigration of their family to America.
$150/Members; $165/Non-Members