Second Sat of every month, 6 - 9 pm
Free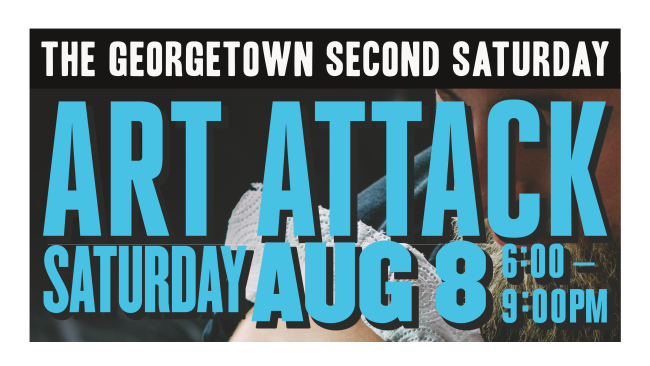 The art scene of the tiny airport hamlet of Georgetown will show itself once more to both masked/socially distant passersby and to people at home on their computers. Galleries are offering appointments for viewings at limited capacity, so check with your favorite galleries before visiting.
"We look forward to seeing you at Georgetown Art Attack on the second Saturday this August in support of the many artists and businesses within the industrial arts district!
Galleries/studios are now offering individual appointments for viewing their exhibitions, while other art spaces plan to be open to the public either in open air format or with limited capacity. Please check individual art spaces for details.
Purchasing art a great way to show your support for all aspects of art and the people that work hard to enrich our lives through it. Gallery website links can be found below.
With regard to everyone's health and well being safety regulations will be in place.
Masks and social distancing required."
across Georgetown Seattle, WA