Multiple dates through December 2, various times
This is an in-person event
$15 - $24
All Ages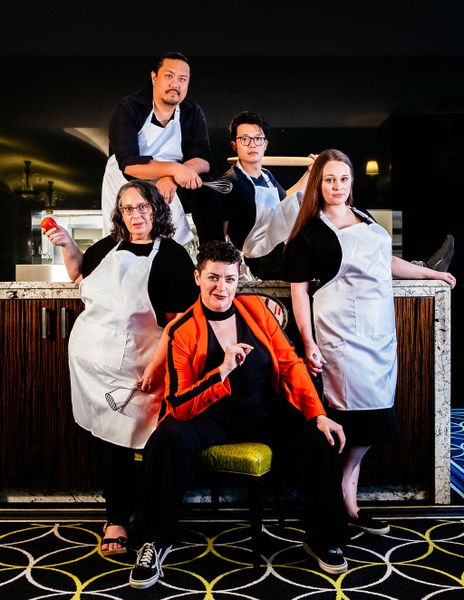 The following description comes from the event organizer.
Midwest casseroles. Big dreams. Family fractures. And the next winner of TV's Champion Chef. This is...
Hotdish
Written by Brendan Healy
Directed by Charlotte Peters
November 3 - December 2
www.ponyworld.org
For this world premiere play, simply combine 3 "hotdishes" (casseroles for you non-Minnesotans), one dysfunctional family, one reality TV show, tater tots, black pepper, your grandmother's rose water perfume, a few dashes of joy, and a pinch of heartache. Kayla Liggett has taken in her unemployed brother, Toby, while he looks for work. But Toby thinks the answer to all his troubles is winning his favorite reality TV cooking show, Champion Chef. As Toby falls deeper into this enticing fantasy, their mother Evelyn faces her own financial crisis. It falls to Kayla to save them both, but she can barely keep her own life together. Guided by a magical being who happens to be the glamorous host of Champion Chef, the family must face what fractured their lives in the first place. Hotdish tells a story about family, food, and fixing the cracks in all our hearts.
Starring: Rebecca Goldberg, James Lee, Sydney Kaser, Van Lang Pham, and Jessica Robins.
12th Avenue Arts 1620 12th Ave
Thursdays Saturdays at 7:30pm
PWYC nights are Thursday 11/9 at 7:30pm, Monday 11/20 at 7:30pm, and Sunday 11/26 at 2pm
Media