Hugo Literary Series 2022-23 Season
This event is in the past
Multiple dates through June 2, 7 pm
This is an in-person event
$5 - $45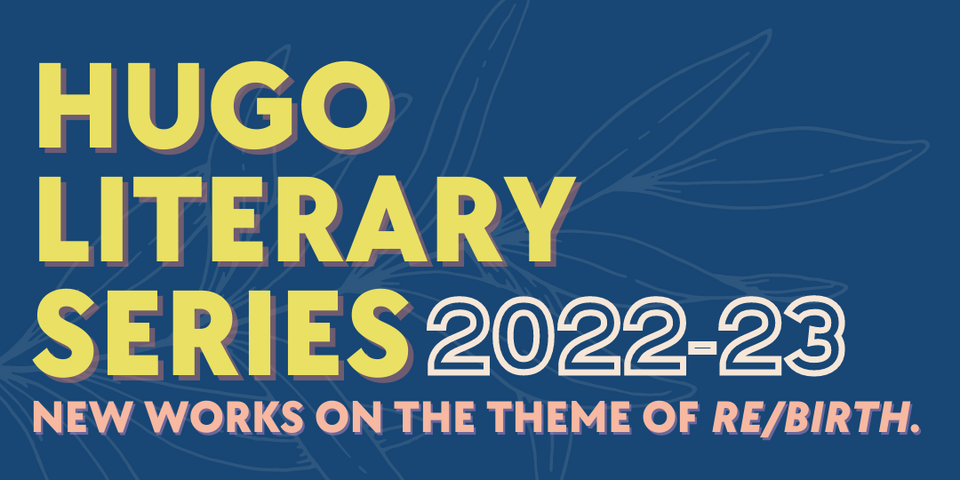 The following description comes from the event organizer.
Every year, Hugo House commissions new prose, poetry, and songs based on a writing prompt. During the
Hugo Literary Series
, artists share the results. This year, our artists will explore the theme
re/birth
to celebrate, if not the end of the pandemic, then at least some way of us living in the world with it, and the revival/resurgence of creativity that has been dormant for two long years.
Reincarnation
: September 30, 2022, 7 pm
Featuring Omar El Akkad, Lilliam Rivera, Joshua Mohr, and Brenna Bruce
Unearthing
: December 2, 2022, 7 pm
Featuring Ingrid Rojas Contreras, Matthew Olzmann, Arianne True, and Zoser Dunbar
Second Chances
: April 28, 2023, 7 pm
Featuring Danez Smith, Rachel Khong, Marci Calabretta Cancio-Bello, and Zan Fiskum
Conversion
: June 2, 2023, 7 pm
Featuring Jos Charles, Sequoia Nagamatsu, Putsata Reang, and Lucia Flores-Wiseman