Multiple dates between Jun 28 - Jun 29, 6 pm
All Ages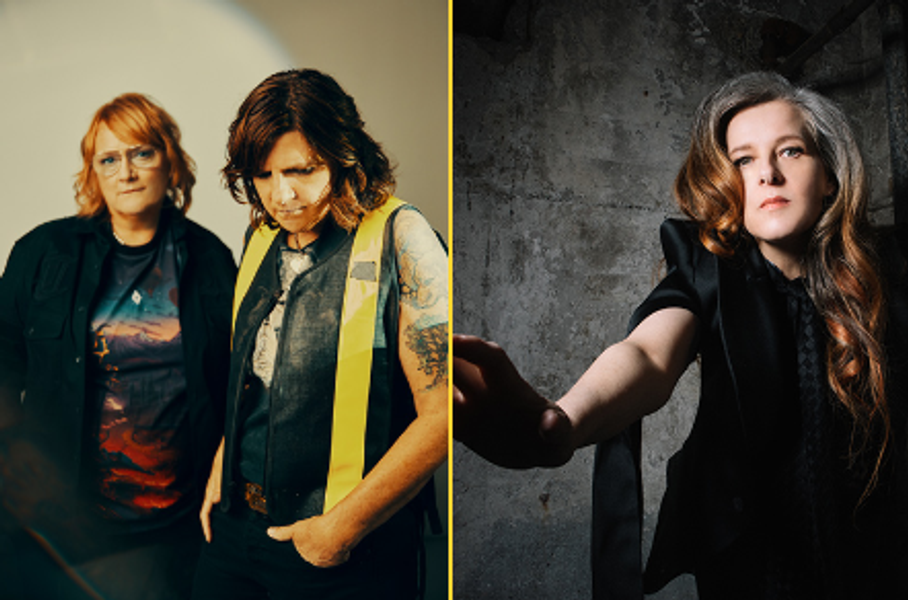 The following description was submitted by the event organizer.
INDIGO GIRLS:
Indigo Girls tell their origin story. They have reunited with their strongest backing band to date to create Look Long—a stirring and eclectic collection of songs that finds the duo of Amy Ray and Emily Saliers chronicling their personal upbringings with more specificity and focus than they have on any previous song-cycle. These eleven songs have a tender, revealing motion to them, as if they're feeding into a Super 8 film projector, illuminating a darkened living room: Saliers Ray are tackling the mechanisms of perspective. "We're fallible creatures shaped by the physics of life," says Saliers. "We're shaped by our past; what makes us who we are? And why?" In this moment of delirious upheaval, Look Long considers the tremendous potential of ordinary life and suggests the possibility that an honest survey of one's past and present, unburdened by judgement, can give shape to something new—the promise of a way forward. With the energy of an expanding, loyal audience beneath their feet, a weather eye toward refinement, and an openness to redefinition, Indigo Girls exemplify that promise.
"As time has gone on, our audience has become more expansive and diverse, giving me a sense of joy," she adds. To hear those collective voices, raise into one, singing along and overpowering the band itself, one realizes the importance Indigo Girls' music has in this moment. In our often-terrifying present, we are all in search of a daily refuge, a stolen hour or two, to engage with something that brings us joy, perspective, or maybe just calm. As one bar band once put it, "We go to the doctor, we go to the mountains…we go to the Bible, we go through the work out." For millions, they go to Indigo Girls. On Look Long they'll find a creative partnership certain of its bearings, forging a way forward.
NEKO CASE:
Is there another songwriter so fearless and inventive? Bending decades of pop music into new shapes, Neko Case wields her voice like a kiss and her metaphors like a baseball bat. She has cast the fishing net of her career wide—from Seattle and Vancouver to Chicago and Stockholm, setting up her home base on a farm in New England.
Gathering power year after year, Neko sings with the fierce abandon of a newborn infant crying in a basket in the woods. Since escaping the labels of country and Americana, the gorgeous train-whistle vocals of her early career sit submerged in her later style, where their ghost can appear any minute. When her voice jumps an octave, it's almost visible, like sparks at night. "I never knew where I wanted to go or what I wanted to do with my voice," she says, "but I just wanted to do it so bad."
With a career spanning over twenty years, she has famously collaborated with The New Pornographers and Case/Lang/Veirs in addition to releasing many critically acclaimed solo albums, including 'Fox Confessor Brings The Flood', 'Middle Cyclone' and most recently 2018's 'Hell-On'. She's doing it on her own terms, but the legacy she's building is one that can stand up to music made by any other solo artist in her lifetime. Don't look away; you never know what might happen. "I'm just trying," she says, "to be myself as hard as I can."