J. A. Jance presents Collateral Damage: An Ali Reynolds Novel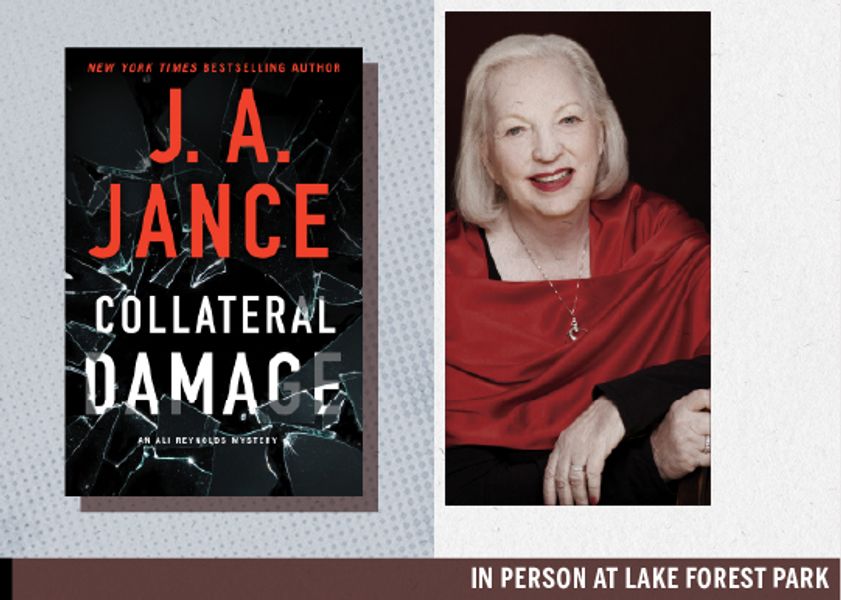 The following description was submitted by the event organizer.
Third Place Books welcomes best-selling mystery and thriller author J. A. Jance to our Lake Forest Park store! Jance will be discussing the latest installment in the Ali Reynolds series, Collateral Damage. This event is free and open to the public. Registration is required in advance.
Event Location
17171 Bothell Way NE Lake Forest Park, WA 98155
Venue website