Led to Sea, Les Ailes, and Debbie Miller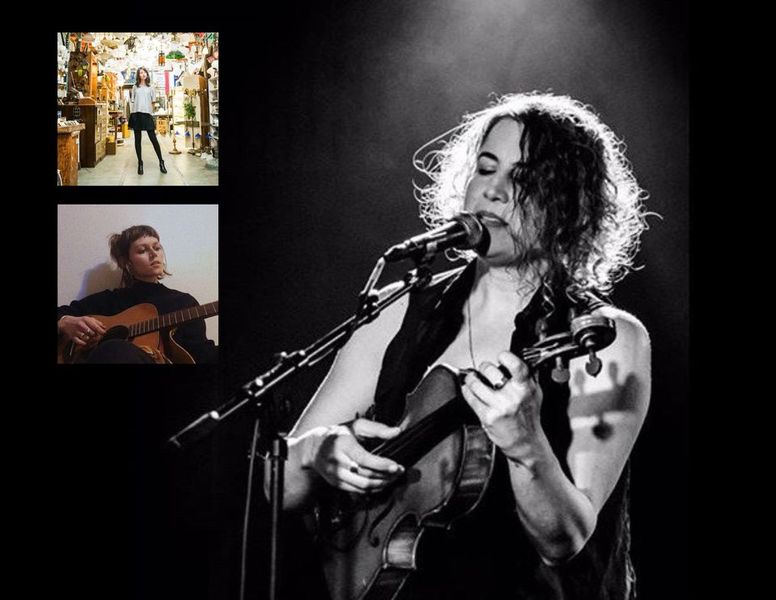 The following description was submitted by the event organizer.
LED TO SEA (ALEX GUY): ledtosea.com
"Violinist, violist, and composer Alex Guy is the leader and principal songwriter for Led To Sea, a magnetic chamber-pop trio that fuses classical, pop and experimental music. Their live show has captivated audiences all over the U.S. and Europe, and draws comparisons to St. Vincent and Andrew Byrd. As a solo musician Alex has performed and collaborated with a virtual who's who of bandleaders, composers, improvisers and jazz musicians in the Pacific NW and beyond, including Angel Olsen, Thao and the Get Down Stay Down, Mirah, Sera Cahoone, Laura Veirs, Ahamefule Oluo, Wayne Horvitz, Amanda Palmer, and many more. March 30th, Alex will be joined by long-time bassist Moe Provencher as well as a special guest appearance by Seattle drumming phenomenon Sheridan Riley."
LES AILES: ryliemusic.com
"Les Ailes is a music project by American singer-songwriter Rylie DeGarmo, who moved to Nashville in 2016 to pursue music after cowriting an EP with her musician father at home in Seattle, eponymously titled "The Rue" (2015).
Over five years and five states later, the nomadic songbird returned to her hometown with a full-length debut record written in the south and recorded by Mike McCarthy (Spoon, Carson McHone). This LP, "Tennessee" (2020), is a tale of the many travels—both highways and heartstrings—that pushed Rylie to the south and held her there."
DEBBIE MILLER: thedebbiemiller.com
"Seattle songwriter Debbie Miller is like a tantalizing book of short stories. In fact, there are few musicians who work as diligently as she to be as narratively engaging. Her lyrics, like tightrope walkers, rollick on the taut wire of song, guiltlessly and pointedly inspiring listeners who crave more of their spectacle. You might find yourself laughing, then crying, then laughing again - sometimes all in the same song."