Low Tribute Night: A Benefit For The Family of Mimi Parker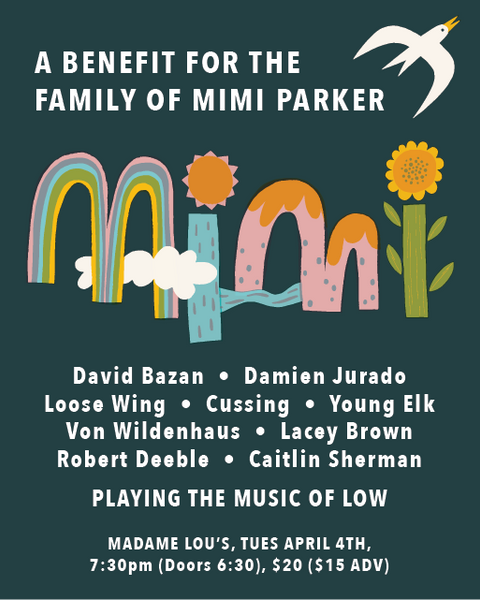 The following description was submitted by the event organizer.
Mimi Parker of Low died of ovarian cancer in November of 2022. She had an angelic voice, a poetic and spiritual lyrical sensibility, a beautifully unique approach to drums, and by all accounts was a truly humble and generous person and a wonderful friend. Please come and celebrate her life with us, a small handful of the countless musicians inspired and moved by Mimi's voice, words, and rhythms. We'll do our best to honor her with our interpretations of some of our favorite Low songs.
Featuring...
David Bazan
Damien Jurado
Loose Wing
Cussing
Von Wildenhaus
Young Elk
Robert Deeble
Caitlin Sherman
Lacey Brown
Playing the Music of Low