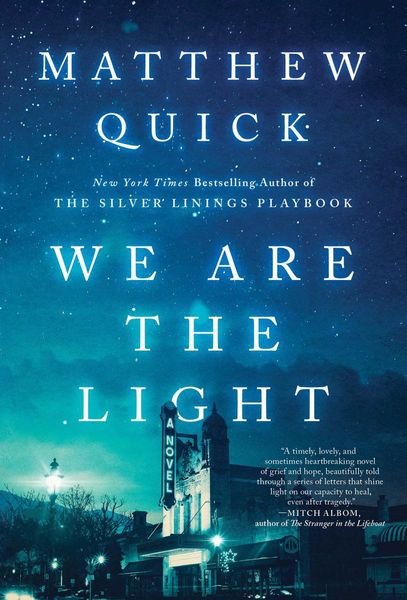 "
Most known for his adult novel, The Silver Linings Playbook (the source of the Academy Award-winning film), as well as a series of highly regarded novels for young adults, Matthew Quick visits for his newest novel, We Are the Light (Avid Reader Press/Simon & Schuster). Human grief, family grief, is at the core of this story set in a Pennsylvania suburb, a man trying to see his way through life that's been rent by loss.
"When you read Quick, you don't feel guilty if your tears are mixed with laughter. . . . His skill at crafting an engaging narrative around trauma is as strong as ever. . . . We Are the Light is a reminder that grief is complex and that we shouldn't be afraid to grasp the hands stretched out to help us. As the title points out, even in the dark, there can be light." —Karin Tanabe, The Washington Post.
"Matthew Quick has always been a brilliant chronicler of the ways in which we get broken, and the spectacular ways our lives can fall apart, and yet his greatest gift is the way he tries to find, within every story, an opportunity to put some of those pieces back together. In We Are the Light, where unexpected connections offer a way forward, Quick writes with such honesty and openhearted understanding of the pain and joy of being alive."—Kevin Wilson.
" (Promo Copy)