Mick Flannery with Tianna Esperanza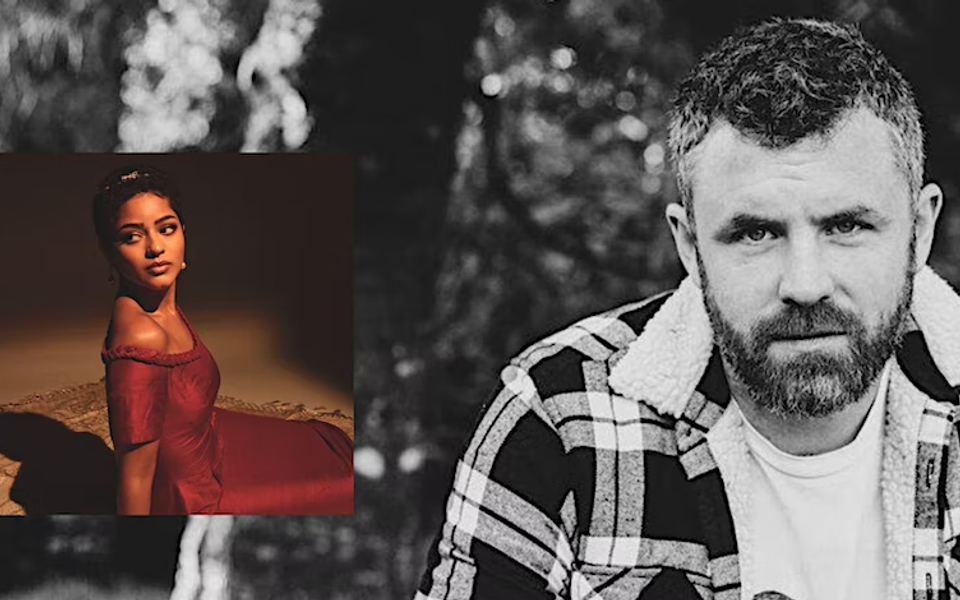 "
"A cliché has it that you have to beware of the quiet ones, because most of the time their voices speak sharper and with more range than the loudmouths. Every cliché, however, has a grain of truth in it, and so it's fair to say that while County Cork singer-songwriter Mick Flannery is outwardly reserved, his songs are fluent in expressing layered aspects of the human condition, its flaws, triumphs, and general uncertainty."
-Artist Bio
"Tianna Esperanza is a singer, songwriter, and storyteller who embodies a depth of talent and heart well beyond her 22 years. With a sultry voice and flair for fashion, Esperanza creates compelling music inspired by legendary artists such as Nina Simone, Public Enemy, and Gil Scott-Heron. Esperanza also happens to be the granddaughter of punk legend Paloma ("Palmolive") McLardy, who founded the London-based 1970s all-girl punk band The Slits and later played with The Raincoats."
-Artist Bio
" (Promo Copy)