This is an in-person event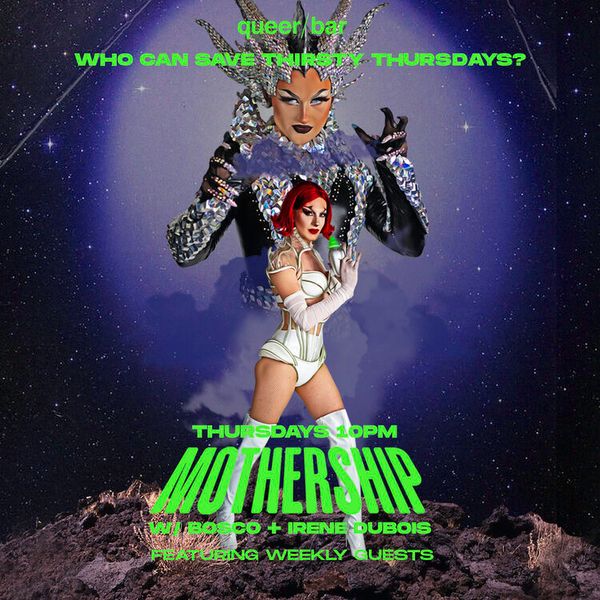 The following description comes from the event organizer.
The Mothership is landing! Introducing our all-new late show hosted by Bosco & Irene Dubois. Come see intergalactic glamour and supermassive cunt every Thursday, along with our special guests! 🤖😈🪐Show starts at 10, so be there or be earthling! Cover @ door.