NO to Trump's Gestapo in Portland: Trump/Pence OUT NOW!
This event is in the past
Saturday, July 25, 2020, 4–5:30 pm
This is an in-person event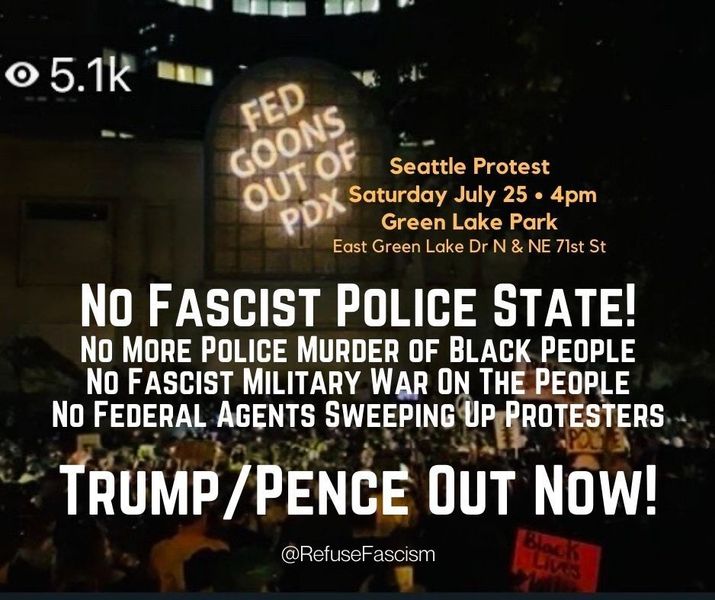 Refuse Fascism Seattle will protest Trump and his deployment of federal officers in Portland. "Because waiting for November to remove Trump is like waiting for rain when a house is on fire," they write.