PIEOMETRY Book Signing + Demo with Lokokitchen
This event is in the past
Thu, Oct 20, 2022, 6 - 7 pm
$65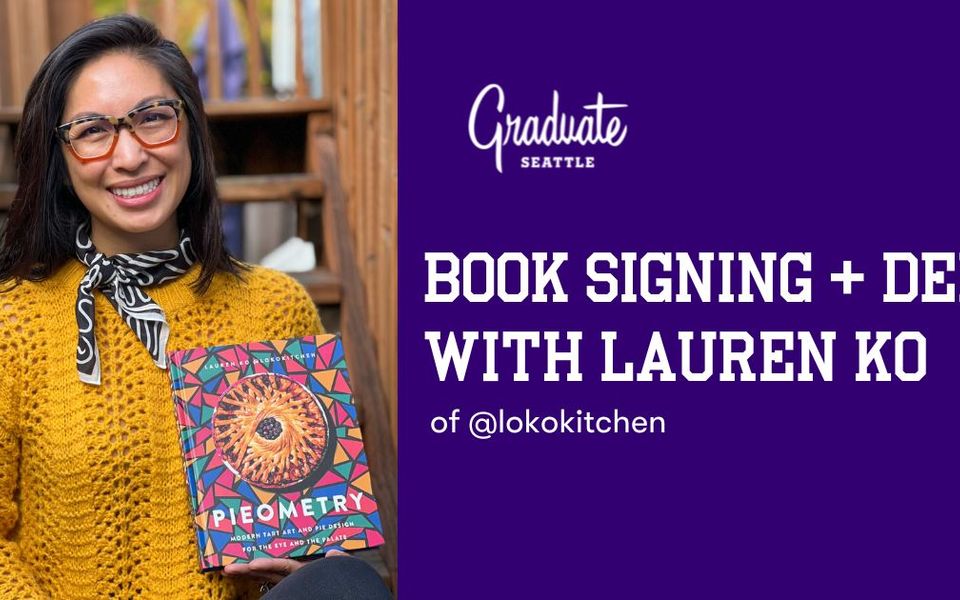 Local baker and Pieometry author Lauren Ko, known for the mind-bending geometric pie designs on her popular Instagram @lokokitchen, will demonstrate how to recreate her dazzling creations at home. You'll even get to take home a signed copy of her book to inspire your future creations.
Please meet in the Study Hall section of the lobby in Graduate Seattle.

LAUREN KO is an artist, self-taught home baker, founder of the popular Instagram account @lokokitchen, and author of the New York Times best-selling cookbook, PIEOMETRY. Her colorful geometric style made all hell bake loose on the frontier of contemporary pie art, and her iconic signature spoke design has been dubbed the "modern lattice." Her work has been widely featured in publications such as Vogue, O Magazine, Buzzfeed's Tasty, and on-screen in Martha Bakes, CBS' Sunday Morning, and HULU's Baker's Dozen. Lauren has roots in sunny San Diego, but is currently based in Seattle, WA with her partner, Ben, and their bear dog, Santi.