Rae Isla with Brendan Abernathy
Wed, Apr 19, 8 - 10:30 pm
$10 - $35
All Ages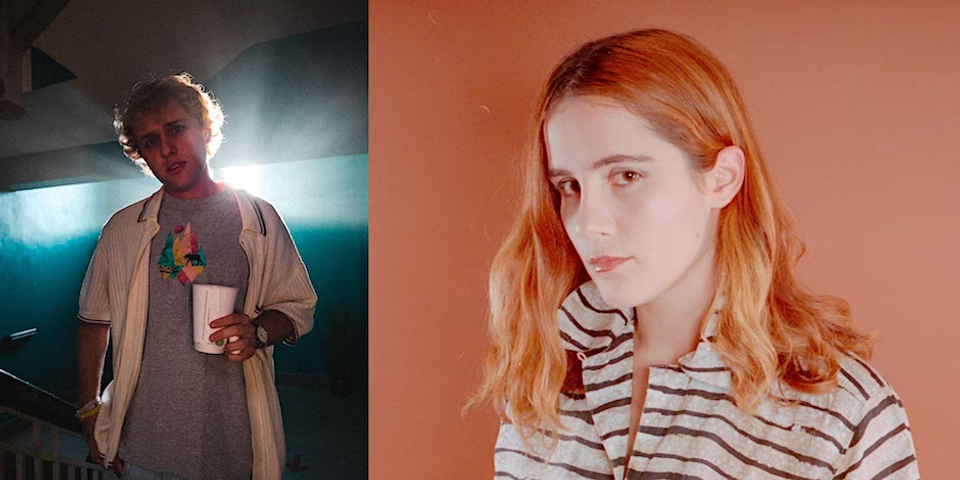 The following description was submitted by the event organizer.
RAE ISLA: raeisla.com
"Born on an island near Seattle, Rae Isla's americana pop songs capture the turmoils and triumphs of being a young queer woman who's unafraid of change. Rae got her start on the opposite coast in Brooklyn's indie scene, collaborating on early releases with producer Gianluca Buccelati (Lana Del Rey, Arlo Parks) and self producing/releasing her first EP in 2018 while working full time for start-ups. After five years in NYC, Rae now divides her time between Brooklyn, Seattle, and Mexico City. Her debut album Another Life, produced with Garrett Eaton (Holly Miranda, Gracie & Rachel), is a ten-track journey detailing the end of a relationship and the subsequent loss, exploration, and reinvention that happens afterwards. At times exuding warm earthiness and others biting introspection, Rae examines her own life while seemingly hovering just above it. Another Life sees Rae depart from her more pop-centric sound and settle into what she describes as her roots of folk, country, and americana. The album is featured in Rolling Stone, Billboard, Complex, Los40 Mexico and more. It charted #163 in NACC's top 200."
-Artist Bio
BRENDAN ABERNATHY: babernathy.com
"Unafraid to write about the parts of his story that scare him most, Brendan Abernathy is known for his contemplative lyrics, memorable melodies, and a captivating live performance you will feel in your soul. Creating a fresh but familiar sound combining notes of Maggie Rogers with James Taylor, John Mayer, and Ed Sheeran, Brendan's intimate words and powerful vocals speak straight to the listener's soul.
Since August 2019, Brendan has lived out of his car, touring the US selling out concerts across the country in Atlanta, Phoenix, Seattle, Portland, DC, Gainesville, and Boulder. In 2022, Brendan opened for Johnnyswim on their Southeastern tour, and he has begun touring the festival circuit -playing the 30A Songwriters Festival, the Brookhaven Cherry Blossom Festival, Starry Night Festival, and the Southern Wilds Festival. He has generated over 1.5 million streams and played over 300 live shows, focusing on the individual and building a loyal following. "We all just want to be seen and loved, and I try to do that -- see and love."
His first two projects deal with indecision, comparison, loneliness, and dreams, where Brendan brings hope to his darkest moments. His forthcoming LP – Single and in Love – is a heart-throbbing, authentic, yet soaring work telling stories of anxiety, singleness, and sacrificial love."
- Artist's Bio
@ Fremont Abbey Arts Center
7p doors, 8p show
All ages, some seating available, bar w/ID