Seafair Weekend Festival 2023
Every day, from Aug 4 - Aug 6
Genesee Park
Rainier Valley (Seattle)
This is an in-person event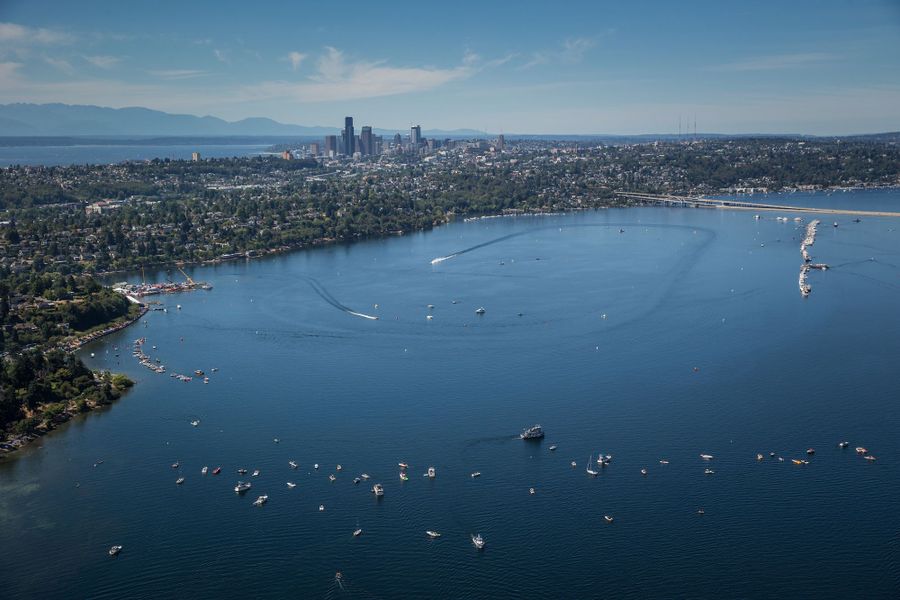 Every year, Seafair—the iconic summer festival that started in 1950—puts on
dozens of events
throughout Seattle all summer long. It all wraps up in August with this three-day extravaganza of signature outdoor activities like Blue Angels air shows and hydroplane racing along the shores of Lake Washington. If you're into that, it's "the most anticipated event of the summer" and "an unofficial Puget Sound holiday." If not, you might want to get out of town for the weekend to avoid the noise and military spectacle that our sister site
The Stranger
has
complained
about for years. It's a conflict that's perhaps summed up best by
The Stranger's Christopher Frizzelle:
"..
.obviously I think it's ridiculous and wasteful to sonically terrify Seattle and Bellevue once a year just to show off gas-guzzling American might—USA! USA!—buuuut... I also have to admit that choreography people are forced to watch is a funny concept (not enough people appreciate choreography).
And I also have to admit that, well, how do I put this? My family and I don't agree on some big-picture things. But we all agreed on that day in 1996 [when I first saw them] about the awesomeness (capable of inspiring awe) of the Blue Angels. And somewhere deep in my brain, I filed Seattle away as an okay place to be. It's probably an exaggeration to say I ended up moving here because of the Blue Angels, but it's not that much of an exaggeration."
4316 S Genesee St. Seattle, WA 98118