Seattle Philharmonic Presents: "The Calm, Open Space of Unknown Future Possibilities"
This event is in the past
$35
21+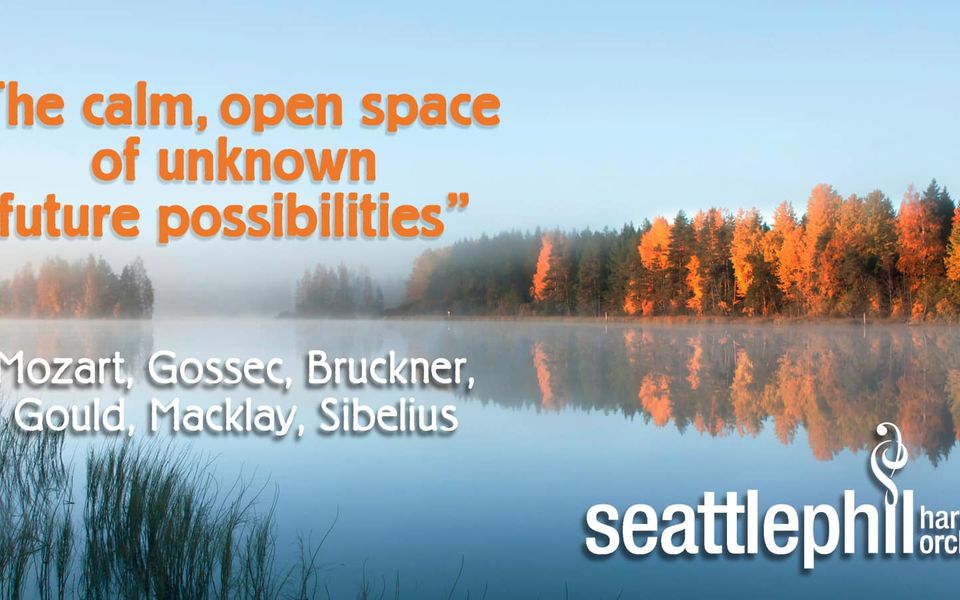 "
The arresting and delightful orchestral essay Dissolving Bands by American composer Sky Macklay (winner of the top prize in the 2013 ASCAP Morton Gould Young Composers Awards) will receive its West Coast premiere at this concert. The curtain is raised by a suite of four very different marches from three centuries, by Mozart, Gossec, Bruckner, and (as a tribute to the namesake of the prize awarded to Ms. Macklay) Morton Gould. Following intermission, the Philharmonic turns to the powerful music of Jean Sibelius: his towering and granitic Symphony No. 5.
" (Promo Copy)