Shrek Rave: Shrek The Halls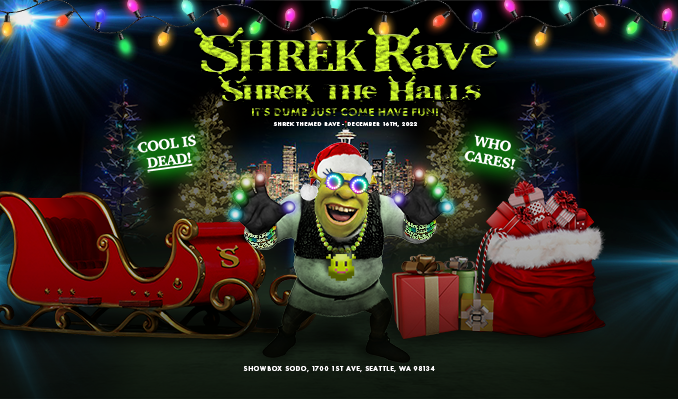 If you've ever wanted to get down at a swamp-style holiday rave inspired by the 2007 television special
Shrek
The Halls,
here's your chance. You may be asking "Why?" and we guess the only answer would be "Why not?" It's
a thing
, and a thing whose NYC event was attended by Rico Nasty and Jaboukie Young-White, no less. So what're you waiting for? Get your
game on, go playyyy!