Multiple dates through December 8
This is an in-person event
Free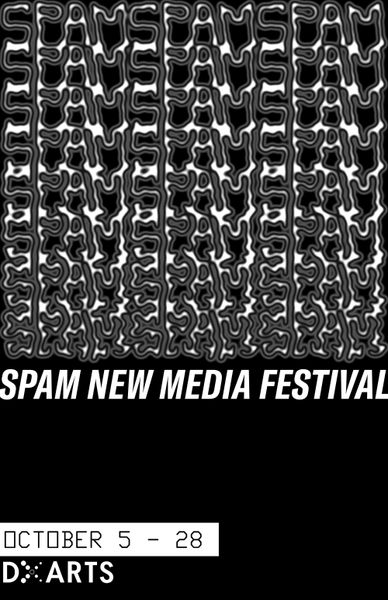 SPAM's 2023 program began in August with an activation at Freeway Park by the University of Washington's Digital Arts and Experimental Media (DXARTS) Ph.D. candidates. DXARTS students aren't afraid to get weird with it, so the experience brought the park to life with sound performances, installations, videos, and "sculptural interventions" inspired by the idea of salvage, data sets, collective memory, and archives. The explorations will continue all month: SPAM's tech-driven art "resonates with the notion of unlearning one's privileges and positions of power," and the festival's free performances and exhibitions include collaborations with Henry Art Gallery, Mini Mart City Park, Method Gallery, Gallery 4Culture, Jack Straw Cultural Center, Georgetown Steam Plant, and Meany Hall at the University of Washington. Click here for a full list of events and head out with an open mind.
by Lindsay Costello
Esteban Agosin
Soundless Nature
George Town Steam Plant
October 21st
7pm-12pm

Soundless Nature is a durational installation composed of a collection of everyday found obsolete electronic devices, including old TV monitors, Wi-Fi routers and handheld radios, among others.

Small robotic inductors will capture the electromagnetic radiation from these devices and transform the signals into sound.

With this piece, we will experience a speculative world where the inaudible nature of electromagnetic fields come to life, generating a sound and visual ecosystem from otherwise wasted electronic devices.


---

Nicolás Kisic Aguirre
The Speaker Tower channels Ícaro Aéreo
Mini Mart City Park
October 14th
6:30pm

Created in 2017, the Speaker Tower is a technological device that looks to claim sonic space for public occupation and activation. It is a portable, double sided, rotating loudspeaker system that can be deployed both as an instrument of protest and as an instrument of peace. Conceived as a piece of cultural infrastructure situated within an urban environment, this work is a tool for expanding our access to the invisible dimension of the city.

For The Speaker Tower channels Ícaro Aéreo, Artist Rawa Muñoz and I collaborated on a joint piece that uses the Speaker Tower to archive, transmit, and amplify Rawa's voice and message. This broadcast was delivered in the form of an Ícaro, the sacred chant of the Shipibo-Konibo, an indigenous population from the Peruvian Amazon.

---

Laura Luna Castillo
To be angry with images for not being real,
To be angry with small things forgotten...
Method Gallery
October 5th-7th

For this piece, loss, grief and longing converge in a fictional domestic space where speculative objects, technological fragments, audiovisual and new media pieces coexist in an exploration of mnemonic placemaking, entropy and affective paradoxes.

Borrowing from the scientific method and magic realism, my process weaves cultural poetics, science and technology in an alchemic methodology that seeks to materialize phantasms and mirages, a futile endeavor to transform images into tangible matter.

To be angry with images is an urgency to question phantasms that continuously depict something beyond reach, and of small things that get forgotten amidst chaos, grief and disillusionment.

---

Eunsun Choi
Cuckoo, Puckuck
Gallery 4Culture
October 5th-26th

The cuckoo bird stands as a symbol of resilience in the face of pandemic ambiguity. Throughout history, creative minds have explored themes of plague and contagion. Noteworthy examples such as Edgar Allan Poe's "The Masque of the Red Death" and Mary Shelley's "The Last Man" draw from the authors' personal encounters with illness, weaving detailed reflections with prophecy insights. These visionary stories, and others like them, have indelibly shaped our collective psyche. How might we craft missives for our future selves amidst the uncertainty of contemporary infectious threats?

Eunsun Choi's cacophonous installation of cuckoo "clocks" amplifies feelings of discomfort and anxiety. The timepieces, once symbols of status in South Korean households after the 1997 Asian Financial Crisis, carry echoes of her upbringing—tinged with nostalgia and complexity. Ceramic birds unpredictably burst forth from their makeshift homes, each emiting a disinct Korean onomatopoeia "puckuck!" call, mirroring and magnifying today's prevailing sense of unease.

Despite the bird's exceptional adaptability, the Western interpretation of "cuckoo" is synonymous with eccentricity or ailment. Cuckoo, Puckuck conveys this dual narrative: the shifts in human behavior in response to global upheaval, alongside the simultaneous celebration of our resilience and determination.

---

CHARI
Open In, Open Up, Open Out
Henry Art Gallery
October 28th
3:00pm-4:30pm

Open In, Open Up, Open Out is a sonic installation created in dialogue with A window to the see, a spirit star chiming in the wind of wonder... by Raul de Nieves. Holding in mind Raul's evocation of realms of the "material, metaphysical, spiritual, and ancestral", Open In/Up/Out is both embodied experiment and installation. Using sound, field recordings, and vocal incantations, CHARI creates a sound world between worlds and performs within it as an experiment in activating de Nieves' intention of: "transform[ing] how we are, mov[ing] from discomfort to comfort, known and unknown, and around again".

---

Umut Gunduz
Savage Alms
Mini Mart City Park
October 6th-28th

Savage Alms is a multimedia sculptural work exploring ideas of death within the context of digital environments. Here, we encounter the artist as both rendered dead and digitally immortalized—part of an ongoing project that speculates on our existence post-mortem. In this piece, I use my fingers to feel, speculate and measure my own skull, alongside digital tools like photogrammetry. The resulting iterations of the post-mortem self-portrait become speculative chasms of introspection. It is in the spaces, the gaps and the fissures, that thought and language may cascade away and something else be invited in. The work is an attempt at an honesty without the need for the didactic. It is an offering. A savage alms to a world post language. The world of the dead.

---

Wei Yang & Murphy Janssen
Now You Are There When This Happens
Jack Straw Cultural Center
October 6th-December 8th

This interactive audio-visual installation deals with the poetics and uncertainty of memory, which seems to stand still, until it is engaged; which seems to occupy a continuum, yet only exists in fragments of clarity, while the rest remains unclear. Sounds, colors—how are things like sound and colors recalled, reactivated, rebuilt, and reallocated? Now You Are There When This Happens asks, whose memory is it? Is the past yet to be made?