Susie Suh: The Invisible Love Experience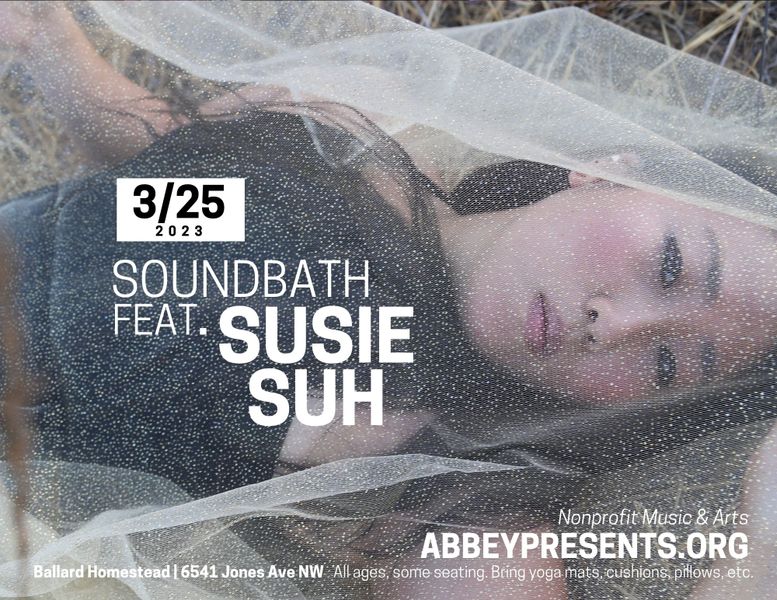 The following description was submitted by the event organizer.
SUSIE SUH: www.susiesuh.com
"Searching for answers outside the modern world, singer-songwriter Susie Suh began to look within. A traveler and a seeker, she embarked on an outward and inner journey of self-exploration. These epiphanic experiences would influence the LA based artist's latest album, Invisible Love, which includes a special vinyl release. Invisible Love, Susie's third full-length release, connects through a sonic haze with music that can be described as refreshingly honest, introspective, and vulnerable. Invisible Love mines wells of unseen emotion, grasping for raw feelings in between the echoes of warm keys, plaintive acoustic guitar, and the delicately transformative power of crystal bowls. With over 125 million streams and series of high-profile syncs in the US and abroad, Susie has quietly and organically grown her profile. After being signed to Sony Epic Records for her self-titled debut album, Susie created her own label, Collective Records, which has allowed for a pure transmission of her artistry."
THE INVISIBLE LOVE EXPERIENCE
A moment of pause.
An unfolding of the heart.
Connect to the inner reservoirs within and let your senses guide you.
This is an intimate musical performance and immersive wellness experience.
Where the sounds of crystal bowls and voice will echo throughout a sacred space.
Music and sound can allow for reflection and calm, clarity and connection.
I would be honored to be your guide as you lie down, immerse yourself in sound and song, and breathe in the scents of Invisible Love.
Come join SUSIE SUH for a very special musical performance and immersive wellness experience.
Program includes:
Sound Healing Ceremony
Susie Suh Live Musical Performance
In addition to singing and performing her own songs, Susie will perform a sound healing ceremony where crystal bowls and other instruments will be played to harmonize the body. Sound therapy has been known to help calm the nervous system and reduce anxiety and stress, along with many other benefits.
Enjoy the performance lying down or sitting for around 60 min on a yoga mat. Please wear comfortable clothing and feel free to bring a pillow and blanket, and yoga mat.
As this is a multi-sensory experience, pure natural essential oils will be used