Multiple dates through Mar 22, 7:30 pm
Jazz Alley
Belltown (Seattle)
This is an in-person event
$36.50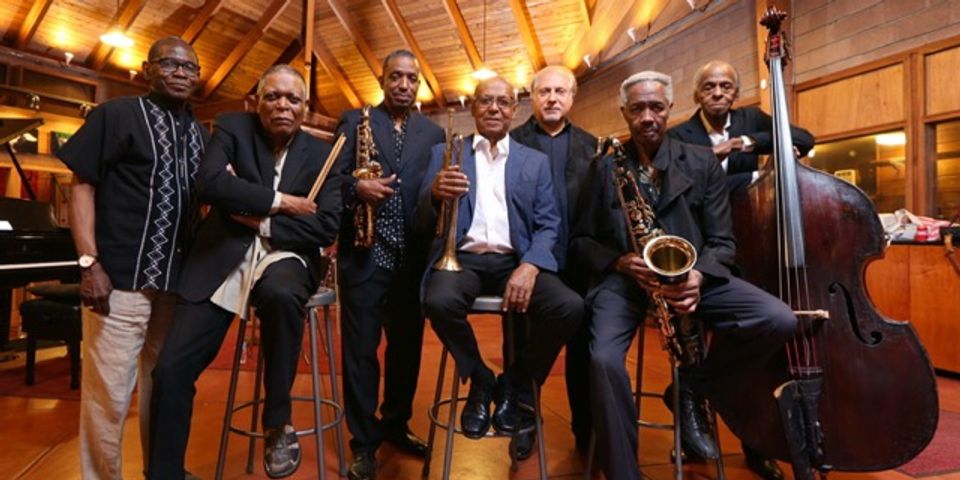 The following description was submitted by the event organizer.
Experience counts, especially in jazz. The more time musicians spend interpreting tunes and interacting with others, the more articulation an audience can expect. You can hear the fruits of such work in the expressive language The Cookers bring to the bandstand and to their five critically acclaimed recordings, Warriors, Cast the First Stone, Believe, Time and Time Again (which was the iTunes Jazz CD of the year in 2014) and The Call of the Wild and Peaceful Heart. This exciting all-star septet summons up an aggressive mid '60s spirit with a potent collection of expansive post-bop originals marked by all the requisite killer instincts and pyrotechnic playing expected of some of the heaviest hitters on the scene today.
Billy Harper, Cecil McBee, George Cables, Eddie Henderson, and Billy Hart all came up in the heady era of the mid '60s. It was a period that found the dimensions of hard bop morphing from their original designs, and each of these guys helped facilitate the process as members of some of the most important bands of the era. Hart and Henderson were members of Herbie Hancock's groundbreaking Mwandishi group; Cecil McBee anchored Charles Lloyd's great '60s quartet alongside Keith Jarrett and Jack DeJohnette; Billy Harper was part of Lee Morgan's last group, as well as being a member of Max Roach's Quartet and Art Blakey and the Jazz Messengers; while George Cables held down the piano chair in numerous bands including groups led by Sonny Rollins, Joe Henderson, Freddie Hubbard, Dexter Gordon and Art Pepper.