The Cure, Duran Duran, A Flock of Seagulls Tribute Night
Nectar
Fremont (Seattle)
This is an in-person event
$20
21+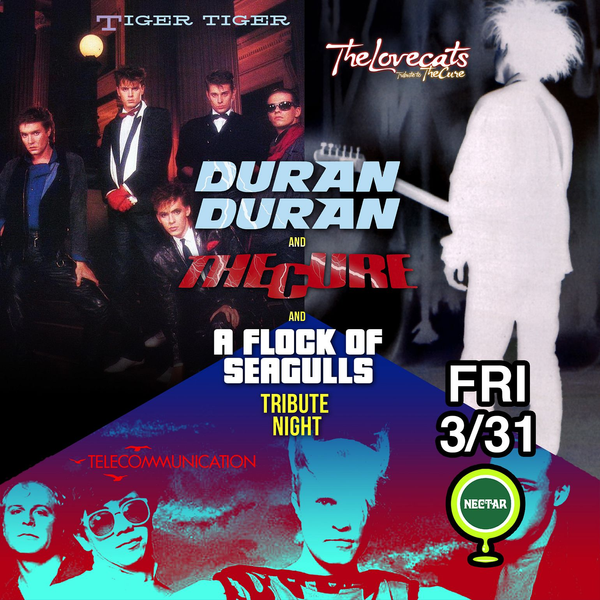 The following description was submitted by the event organizer.
Live Music from:
The Lovecats (The Cure Tribute)
Tiger Tiger (Duran Duran Tribute)
Telecommunication (A Flock of Seagulls Tribute)
Tiger Tiger - (nitewaveparty.com/tigertiger) Started in the summer of 2015 when Nite Wave performed Duran Duran's "Rio" album in full live in concert, Tiger Tiger captures the essence of Simon Le Bon, John Taylor, Roger Taylor, Nick Rhodes and Andy Taylor live on stage. We are true fans passionate about the art that Duran Duran brought to music. Everything from The Reflex to Come Undone to Hungry Like The Wolf!
The Lovecats – The Cure tribute, The Lovecats, showcase the emotion, look, and sound of an authentic early-era Cure performance.
Telecommunication - Nite Wave's A Flock of Seagulls tribute performing everything from I Ran to Space Age Love song and much more!