The Hipocrats, Jed Crisologo, and Jerett Samples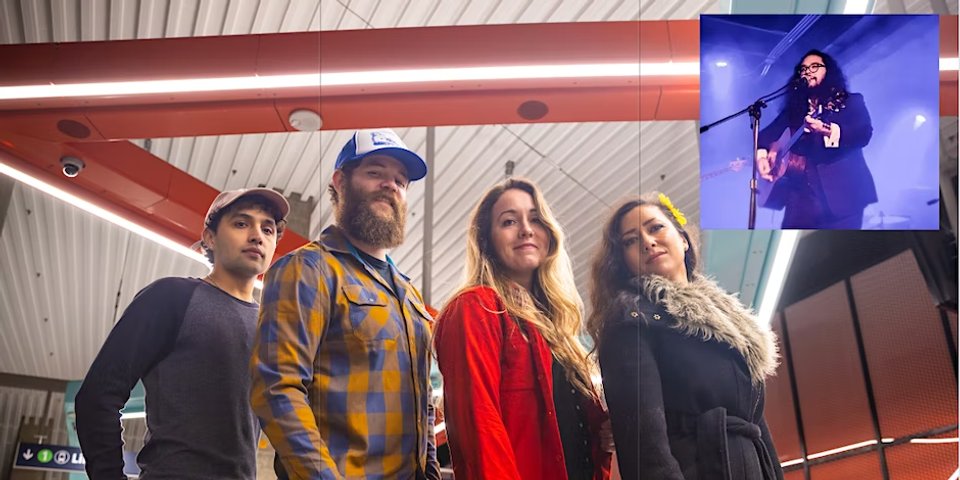 The following description was submitted by the event organizer.
THE HIPOCRATS: thehipocrats.com
"You can hear an Americana supergroup within The Hipocrats. Sarah Brunner's voice soars like Brandi Carlile. Tyler McGinnis shines with the introspective emotional grit of Mary Gauthier. What makes The Hipocrats unique is the way they pass the baton between them in the intermingling of their harmonic energy. The masculine and feminine twine together, like a yin and yang of American folk. It's an incredibly fitting - yet somehow unexpected-next-era of Seattle's Americana scene, a city built on ideals of inclusion and tearing down gender barriers." -Dan Ray of Dan's Tunes, Artist Bio
JED CRISOLOGO: jedcrisologo.com
"Jed Crisologo (he/him) is a soulful Seattle, WA based singer- songwriter, who mixes Americana, Punk Rock and Soul influences into heartfelt, catchy, honest tunes.
His introspective and thoughtful songwriting sets an honest, alive and intensely human core to their songs.
This combination of earnestness and swagger creates a sound that travels from wonderfully noisy and ambient to stripped down and raw, from raucous and bombastic to swinging and groovy all while emphasizing the truth and humanity in the songs."
JERETT SAMPLES: jerettsamples.bandcamp.com