Tiger Tiger with New Sensation and Whiplash Smile
This event is in the past
$25
21+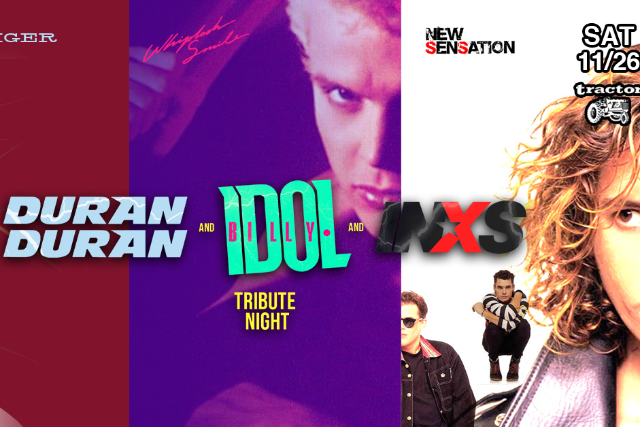 "
Tiger Tiger - (nitewaveparty.com/tigertiger) Started in the summer of 2015 when Nite Wave performed Duran Duran's "Rio" album in full live in concert, Tiger Tiger captures the essence of Simon Le Bon, John Taylor, Roger Taylor, Nick Rhodes and Andy Taylor live on stage. We are true fans passionate about the art that Duran Duran brought to music. Everything from The Reflex to Come Undone to Hungry Like The Wolf!
Whiplash Smile - Nite Wave brings the rock n roll energy of their new Billy Idol Tribute (nitewaveparty.com/whiplashsmile) performing hits like White Wedding, Blue Highway, Eyes Without a Face, Rebel Yell and much more!
New Sensation - New Sensation was formed to tribute the one and only INXS. New Sensation meticulously captures the late 80s era of INXS and their high-energy vibe with songs like Need You Tonight, What You Need, Devil Inside, Suicide Blond, Don't Change, and many more!
" (Promo Copy)