Tomo Nakayama, Bryan John Appleby, and Shelby Earl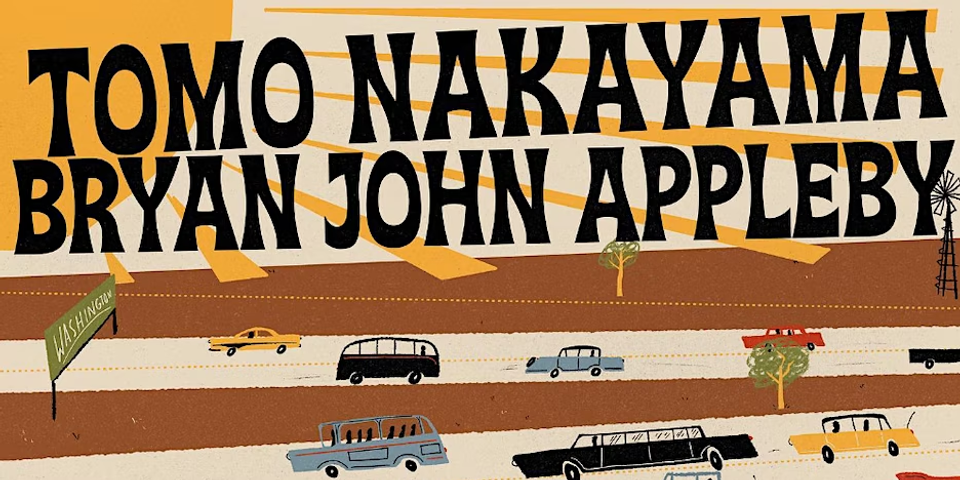 The following description is from the event organizer.
TOMO NAKAYAMA: tomonakayama.com
"Born in Japan and raised in Seattle, Washington, Tomo Nakayama is an artist whose melodic, complex and emotionally compelling music has been praised by NPR, New York Times, and The Stranger. After two critically acclaimed indie-folk albums "Fog on the Lens" and "Pieces of Sky" (named "Best Folk Act" by Seattle Weekly), he surprised his fans by releasing the synthpop album "Melonday" (on Seattle label Porchlight Records). Co-produced by Yuuki Matthews (The Shins, Teardrops, Sufjan Stevens) and mastered by Dave Cooley (M83, Paramore, Tame Impala), "Melonday" was named one of the Top Albums of 2020 by Seattle Times, KEXP, and Seattle Met Magazine, and debuted at #1 on KEXP's NW Charts. He has toured across the US and Japan, sharing the stage with Built to Spill, Thao, Daði Freyr, Fleet Foxes, Sons of Kemet, Ben Gibbard, Damien Jurado, Wye Oak, and Cornelius. He has collaborated with Dave Matthews, Sera Cahoone, Jherek Bischoff, and Jeremy Enigk (Sunny Day Real Estate). He also composed music and appeared as an actor in the Lynn Shelton film "Touchy Feely" with Elliot Page and Rosemarie DeWitt. "
BRYAN JOHN APPLEBY: bryanjohnappleby.com
"Bryan John Appleby is an independent folk artist living and working in Beacon Hill, Seattle. He regularly tours the western states*, performing both solo and with a band. His production pallet draws from elements of psychedelia, wall-of-sound, classic cinema, shoegaze, tropicalia, and mid-century pop.
Since moving to the Pacific Northwest from the Central Coast, he has played and toured with Damien Jurado, Deep Sea Diver, Y La Bamba, The Head and the Heart, Sera Cahoone, Tomo Nakayama, Pure Bathing Culture, and Blitzen Trapper. Additionally, he plays as a member in a variety of West Coast bands including Prism Tats, Tomten, Fine Arts, and K Skelton. "
SHELBY EARL: shelbyearl.com
"Shelby Earl's first two albums earned the kind of raves any musician would kill for. Upon hearing her 2011 debut, Burn the Boats, NPR's Ann Powers called Earl her "new favorite songwriter," and she wasn't alone. Accolades followed from Rolling Stone to the Wall Street Journal and a million music sites in between that positioned her somewhere to the left of Neko Case, a few blocks from Sharon Van Etten, catercorner to Angel Olsen. She toured everywhere, playing with the likes of Loudon Wainwright, Rhett Miller, and Ben Gibbard of Death Cab for Cutie, who spoke for many people when he said Earl had "the most heartbreakingly beautiful voice in Seattle."