Unwrapped Collaborative : Figure Drawing Sessions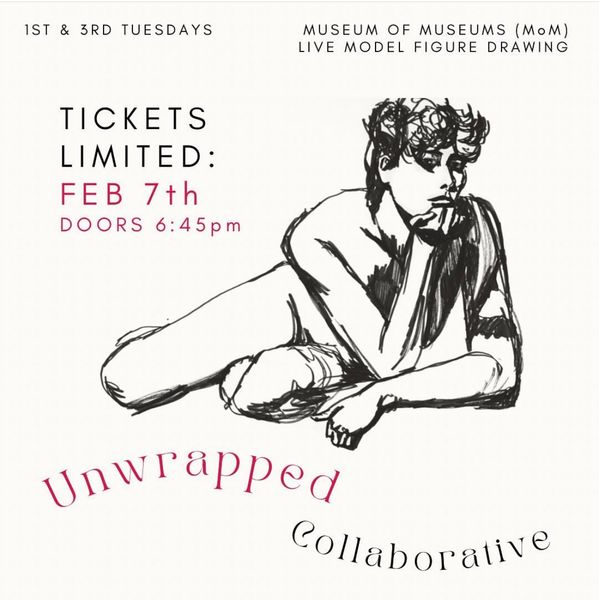 The following description is from the event organizer.
Unwrapped Collaborative is proud to offer artists of all experience levels and ages an opportunity to strengthen their gesture/life drawing skills and connect with fellow creatives in thieve local arts community.
EVERY 1st and 3rd Tuesday at MoM!
A rotating roster of professional figure models will be posing for a variety of time limits: 1 , 5, 10, and 15 minute poses with breaks and an intermission.
Drinks are available.