This downtown Irish hangout serves typical pub grub, but their sidewalk seating is a good spot for a perfectly poured Guinness on a warm evening. The happy hou…
1416 First Ave
Downtown Seattle
206-448-8439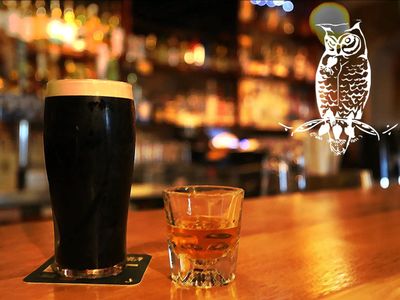 The Owl N' Thistle is a dark and cozy, family-owned Irish pub with lovely brick walls, antique multipane windows, and shelves filled with elegant-looking books…
808 Post Ave
Pike Pine Retail Core
206-621-7777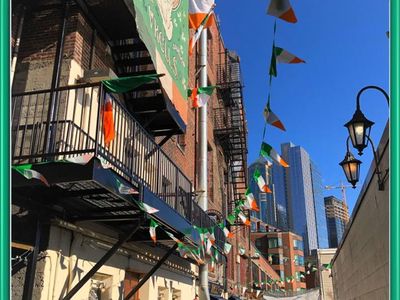 This cozy Irish pub run by the McAleese family has been a favorite for more than three decades. The building was originally the Butterworth & Sons mortuary, an…
1916 Post Alley
Pike Place Market
206-728-1916
The Chieftain is another Irish-themed pub from the couple who own Finn MacCool's in the U-District and McGilvra's in Madison Park. The name is not about neighb…
908 12th Ave
Central District
206-324-4100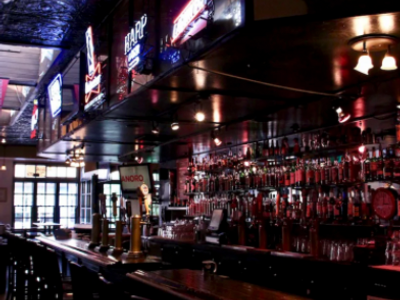 At this Irish pub and restaurant, you can choose from 21 fresh draughts, 11 Irish whiskeys, 32 single-malts, and then, when you need it, you can ballast yourse…
21 Mercer St
Uptown
206-282-1910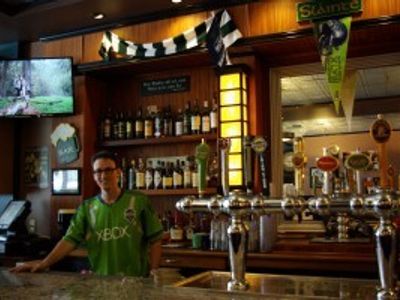 A favorite in Everett for years, O'Donnell's Seattle location is at the base of the Smith Tower, ready to fulfill your every Irish pub/American grill expectati…
508 Second Ave
Pioneer Square
206-602-6380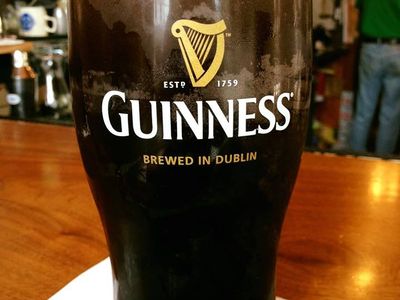 The Fremont cousin to the Everett and Pioneer Square locations of the popular Shawn O'Donnell's. Expect to find a friendly and welcoming atmosphere, plus a sol…
3601 Fremont Ave N
Fremont
206-420-3656
Neighborhood regulars love this Irish pub, and it's got a patio right by Madison beach for your summertime drinking convenience.
4234 E Madison St
Madison Park
206-325-0834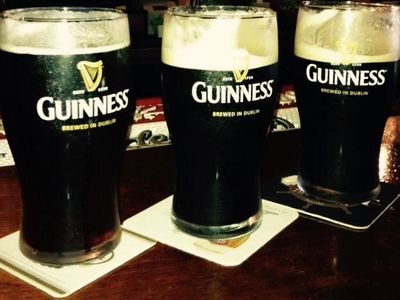 Part of a national, Irish-themed chain (so forgive the silly name), Finn's is smack in the middle of University Avenue and offers darts, pool, trivia nights, a…
4217 University Way NE
Northeast Seattle
206-675-0885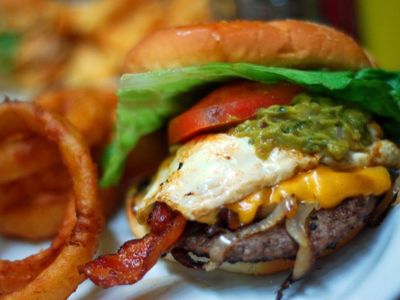 An unpretentious bar decorated with photos of Kates/Cates of every stripe. Their happy hour is GREAT (half off all food!).
309 NE 45th St
Wallingford
206-547-6832
An Irish joint with a good beer selection and quiz night every Tuesday at 8:30 pm.
1928 N 45th St
Wallingford
206-634-2110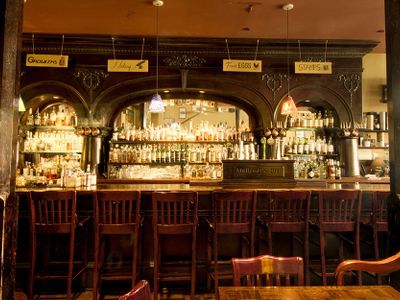 Mulleady's is a low-key, two-story neighborhood place in Magnolia with a collection of Irish knickknacks and a fireplace. The food is more gastro than grub, wi…
3055 21st Ave W
Southeast Magnolia
206-283-8843
Conor Byrne serves up good beer and great music, with live performers most nights of the week playing a good mix of Irish, folk, bluegrass, alt-country, blues,…
5140 Ballard Ave NW
Ballard
206-784-3640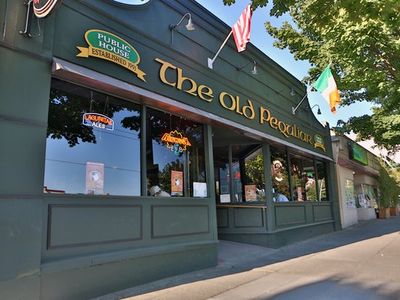 Ballard's Irish pub The Old Pequiliar features happy hour discount food items (Irish nachos or chicken strips and chips, each $4) and thrifty booze (well drink…
1722 NW Market St
Ballard
206-782-8886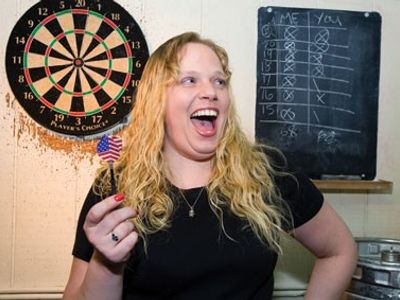 This friendly neighborhood pub, located on a quiet street in Ballard, features hearty nourishment in the form of lamb stew, shepherd's pie, thick soda bread wi…
610 NW 65th St
Phinney Ridge
206-789-9643