Mesob Ethiopian Restaurant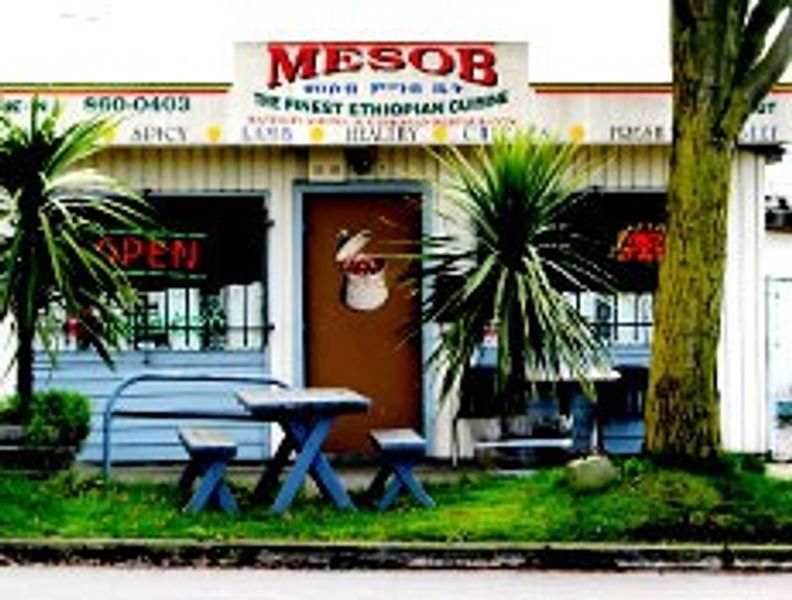 Note: Mesob's owners now run Shewaber, so you should go there!
What distinguishes Mesob from its numerous competitors is a certain lightness it achieves in what should be heavy meals. The meats, the bread, the stews, the African greens, even the egg, which sits at the center of a big variety platter, do not burden the stomach, but with assistance from honey wine, seem to be absorbed with great ease and satisfaction. Be sure to bypass Mesob's front room, with its glaring peach walls and unflinching florescent lights, and head back to the much more welcoming bar. The booths here are a cheap ticket to a poor man's paradise: Straw dangles above your head, disturbed by a ceiling fan with mirrored arms. A picture of a waterfall sits next to your face. The room is filled with Christmas lights and bamboo shoots and the smells of cheap, good Ethiopian food.
Map & Directions
Upcoming Events
at Mesob Ethiopian Restaurant
We didn't find any upcoming events at this location.
---