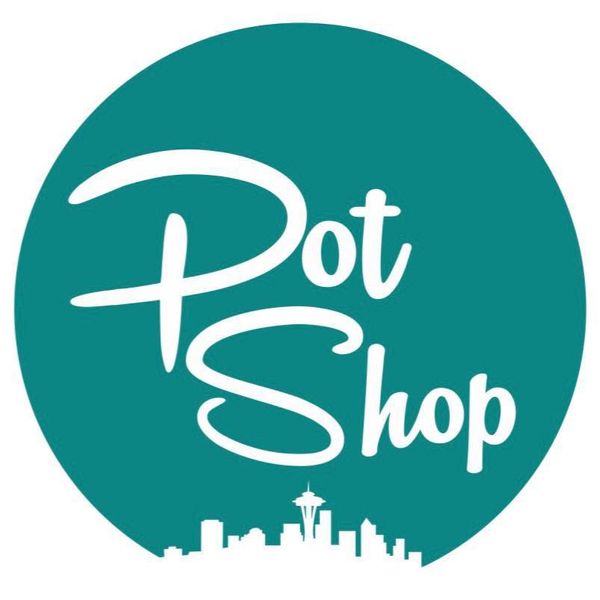 Located in a red-and-tan brick building with ivy growing up the side, this place used to be a bar. Before it became a weed shop, the owners ripped out the carpet and replaced it with hardwood. They left a mirrored wall unit (maybe it used to be part of the bar?), but now above the mirror are the words "Dabs and Vapes." Other sections include "Edibles" and "Flower."

The manager, Pablo Smith, was behind the counter wearing a T-shirt that said: "I WANNA GET HIGH. LET'S GO HIKING." I asked him what kind of flower he likes to bring along for a day of hiking. He pointed to a dark-pink bag containing a strain called Dutchberry, made by Artizen. "Nice flower, nice taste, really consistent," he said. A delivery arrived while we were talking, and while he signed for it, I perused a robust selection of tinctures, mints, candies, brownies, tea, fruit chews—you name it. There were also small glass pipes for $5 in a jar on the counter.

Smith mentioned that the store used to be in Fremont, but they were too cramped there. "We can carry more things here," he said. They've been so busy they had to hire more staff. The bar that used to be here, Dexter and Hayes, was two stories tall. Pot Shop is only one story, but soon a new bar is opening up downstairs, called Toledo. Expect this building to become a destination, especially since Dexter's bike lane is right out front. There are no other weed stores on this side of Queen Anne, in the Westlake neighborhood, two blocks up from Lake Union. Note to self: Next time I fly in a Kenmore Air seaplane, hike up the hill two blocks to give Pot Shop a visit. CHRISTOPHER FRIZZELLE

Daily Wake and Bake happy hour special from open to noon: 10 percent off all non-sale items.
Map & Directions
Upcoming Events
at Pot Shop Seattle
We didn't find any upcoming events at this location.
---