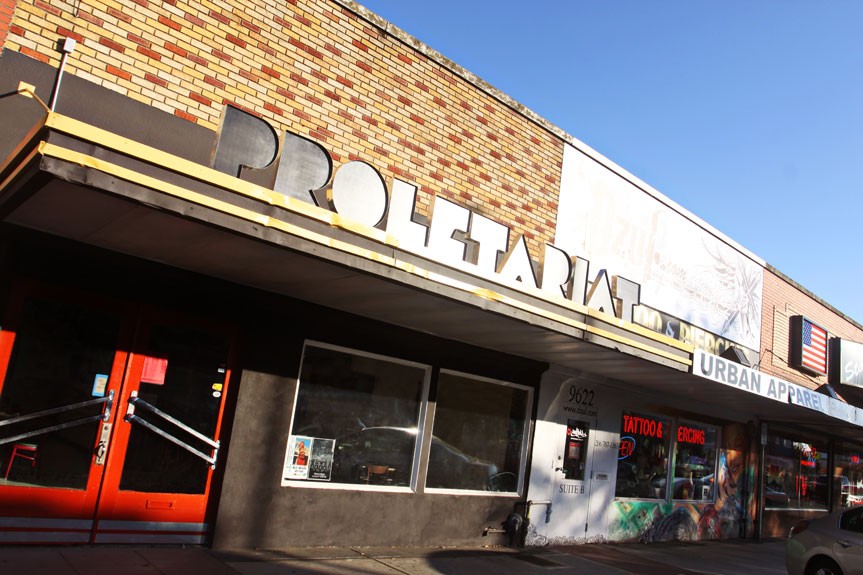 White Center's Proletariat—"By the people, for the people"—bakes pies topped with the usual suspects, as well as more bourgeoisie stuff (prosciutto, egg). They cost 20 bucks and under; the hand-mixed crust is New York–thin and pliable, nicely retaining its crispness. Beer ranges from Olympia to imported Peroni. White Center loves Proletariat, and Proletariat loves White Center.
Upcoming Events
at Proletariat Pizza
We didn't find any upcoming events at this location.
---