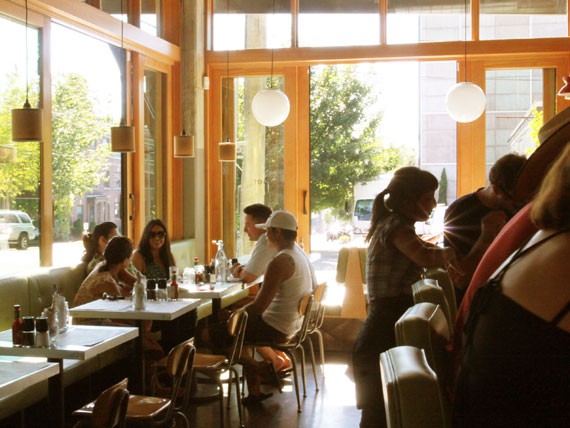 The Capitol Hill outpost of Skillet diner offers breakfast, lunch and dinner, each good. People go crazy for the gargantuan cinnamon roll, the "Serious Toast" (molasses custard-soaked, thick-cut brioche, pit ham, raspberry jam, powdered sugar, two eggs your way) and the Cobb salad (grilled chicken thigh, soft boiled egg, bacon, bleu cheese, avocado, tomato, romaine hearts, and red wine vinaigrette).
Map & Directions
Upcoming Events
at Skillet Capitol Hill
We didn't find any upcoming events at this location.
---