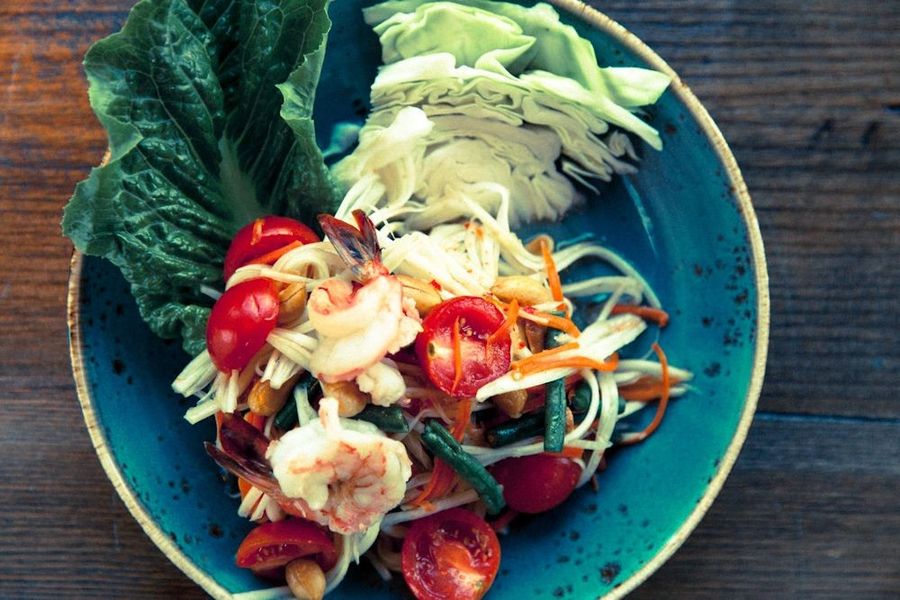 Specializing in the spicier, more aromatic flavors of the Northeastern Isaan region of Thailand, SOI has a rather intriguing menu of unexpectedly delectable offerings. But you want to hit the Capitol Hill restaurant during happy hour—when you can get a $6 tamarind whiskey sour or lemongrass rickey with your meal—or brunch. The latter menu features dishes like the kai grata (two over-easy eggs served in a skillet with slices of pork belly, sweet Chinese sausage, green onions, tomato, and spinach), and cheat-on-your-GF-diet-worthy roti (the flat bread pastry seducer in my case was the phaya thai—made with banana and peanut butter, and topped with hazelnut whipped cream).
LEILANI POLK
Make reservations for Soi here.
Map & Directions
Upcoming Events
at Soi
We didn't find any upcoming events at this location.
---