70mm Celebration for Memorial Day Weekend
This event is in the past
Every day, through May 30
This is an in-person event
$13 - $15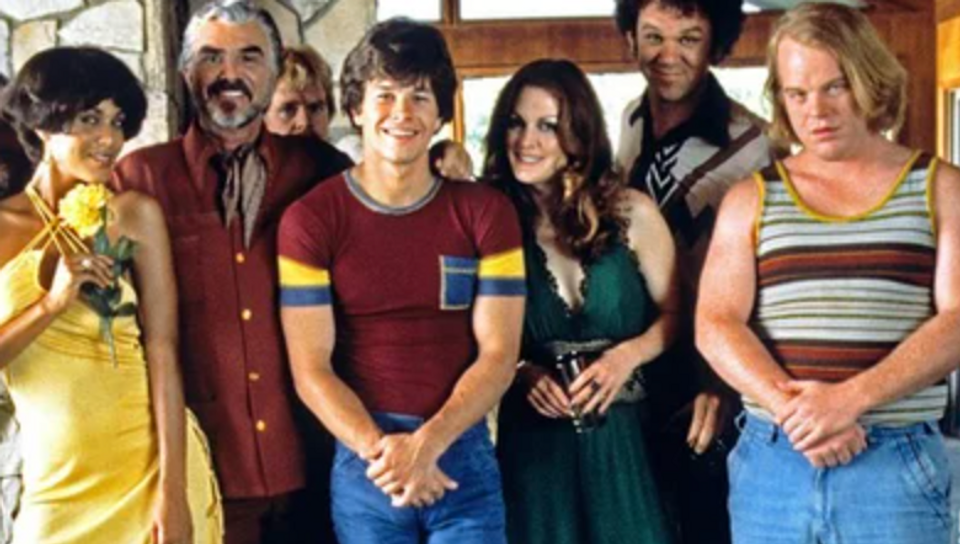 In celebration of the Hollywood's successful
Film Forever
campaign, which enabled them to purchase "legacy projection equipment" (aka two additional 70mm projectors), the cinema mainstay will screen a series of 70mm prints to drool over. Make a Memorial Day weekend of it with showings of PTA's '70s-era teen dream
Boogie Nights
, Kubrick's cosmic freakout
2001: A Space Odyssey
, and Tobe Hooper's intergalactic vampire adventure
Lifeforce
. The Hollywood is currently the only film venue in Oregon with the capability to screen 70mm, which features a greater aspect ratio and higher resolution than traditional 35mm film. Don't miss this chance to see what the cinephiles are chattering about. by Lindsay Costello
BOOGIE NIGHTS
Friday-Sunday, May 26-28 & Tuesday, May 30-A brand-new 70mm print of Paul Thomas Anderson's breakthrough hit!
In the San Fernando Valley in 1977, teenage busboy Eddie Adams (Mark Wahlberg) gets discovered by porn director Jack Horner (Burt Reynolds), who transforms him into adult-film sensation Dirk Diggler. Brought into a supportive circle of friends, including fellow actors Amber Waves (Julianne Moore), Rollergirl (Heather Graham) and Reed Rothchild (John C. Reilly), Dirk fulfills all his ambitions, but a toxic combination of drugs and egotism threatens to take him back down.


2001: A SPACE ODYSSEY
Saturday, May 27 & Monday, May 29-The Hollywood's private 70mm print of Stanley Kubrick's landmark sci-fi epic!
2001: A SPACE ODYSSEY begins at the dawn of man with a black monolith that dwarfs a group of hominids. Flash forward to the 21st century, when the discovery of a similar structure on the moon's surface prompts a voyage to Jupiter for two astronauts who run afoul of their ship's HAL 9000 computer.
LIFEFORCE
Saturday-Sunday, May 27-28-A 70mm print of Tobe Hooper's intergalactic vampire adventure!
When a space mission encounters an alien craft, three humanoids in suspended animation are found and brought aboard the shuttle. Back on Earth, one of the extraterrestrials turns out to be an intergalactic vampire and proceeds to suck the life force out of various Earthlings, turning London into a city of roaming zombies!