Brown Hope's Dreams Wild Dreams Gala
This event is in the past
free-$100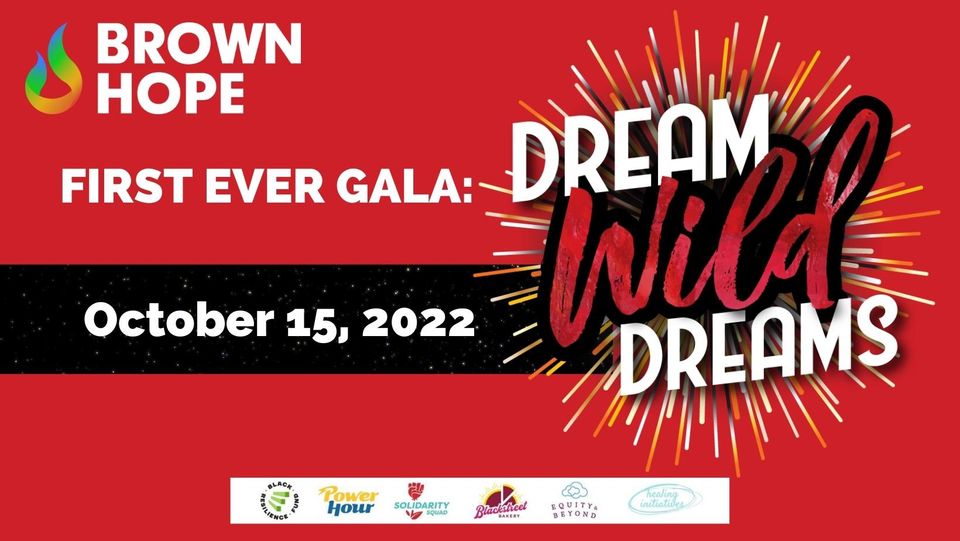 "We believe in a better future. And we believe that together, we can make that future possible for all of us.
We all have a part to play in working with neighbors from all different backgrounds to inspire the racial justice and healing our world needs and deserves.
Be part of this crucial mission and
join us for our first-ever gala Dream Wild Dreams at Portland Institute for Contemporary Art on Saturday, October 15, 2022 at 12:30PM (PT).
We're looking forward to celebrating and recognizing our recent achievements, healing through the power of community, songs and stories, and listening to the vibrant call for tangible, collective action. We can't wait to gather with you for a fun night of food, drink, music, and most of all, community.
And in an effort to make our event as accessible as possible, if you can't make it to the in-person event,
you can still live stream our program
at 1:30PM (PT), with a 1PM pre-show at
https://www.avcast.me/brownhope.
We hope you'll come dream with us.
If you have any questions, please contact Kaliko Castille at kaliko@brownhope.org.
proof of vaccination required for in-person attendance
" (Promo Copy)